Outdoor high-brightness LCD screen 2500 nits 32 inches
German outdoor high-brightness LCD screen 2500 nits 32-inch applications, embedded displays, open displays, bus station information display screens, vending machine touch displays, shop window advertising display screens, mainly used in outdoor strong light locations, the screen brightness is in 2500 nits or more, Risinglcd 32-inch high-brightness LCD screen 2500 nits, 1500 nits, 2000 nits, 2500 nits, 3000 nits, of which 1500 nits is a thin side-lit backlight design, and 2000 nits and above are Direct backlight solution, all-aluminum structure, features: lighter, thinner, better heat dissipation. Risinglcd product size is 10 to 120 inches, brightness: 500 to 5000 nits, and can be customized. The characteristics of the aluminum alloy structure outdoor high-brightness LCD screen, the main heat dissipation and heat conduction speed is more than 4 times that of iron, the screen service life is longer, and the aging speed is slowed down.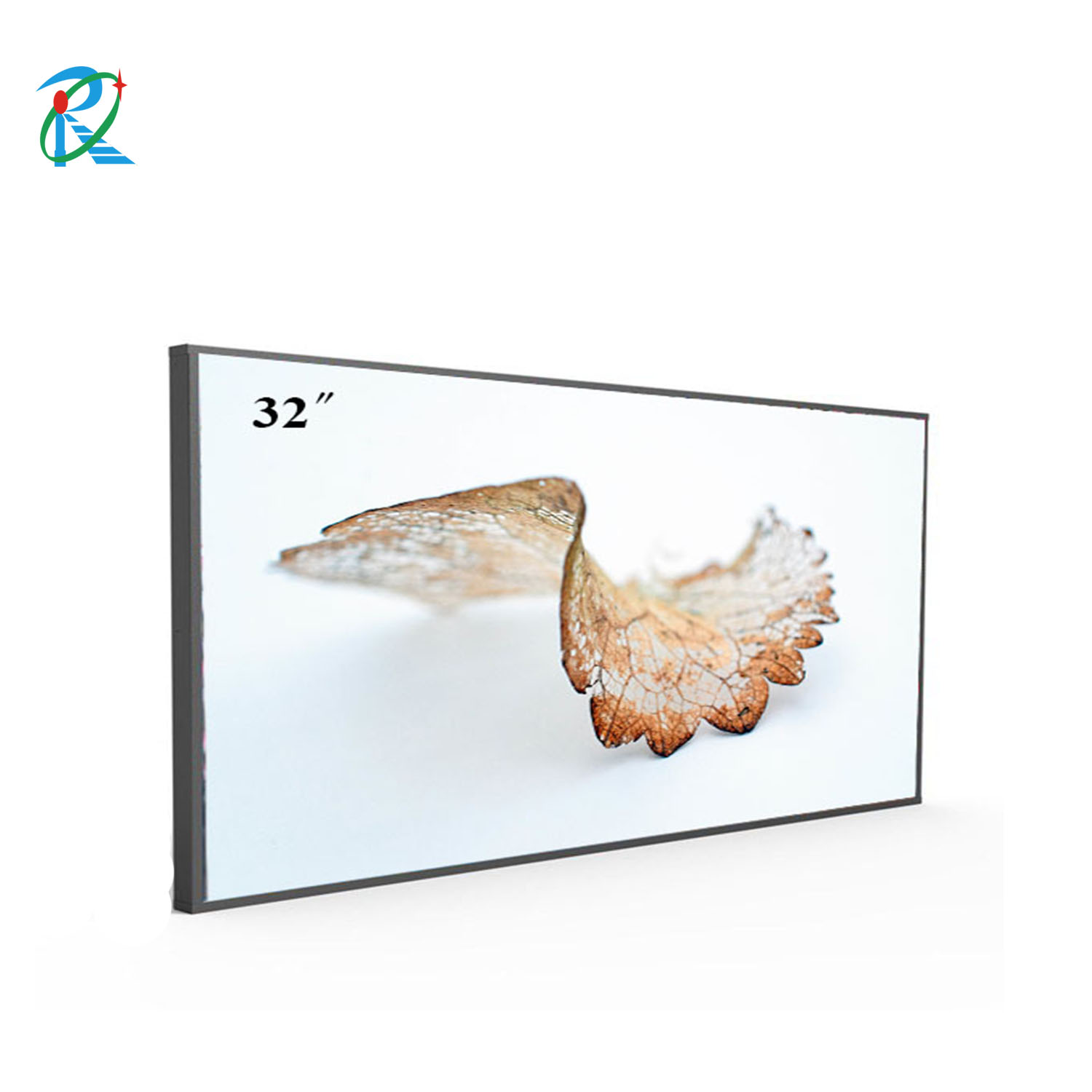 Technical parameters of 32-inch 1500 nits industrial outdoor high-brightness LCD module:
Brand: Risinglcd Display; model name
RS320ENT-N25; Screen size: 32.0"
Screen type: crystal module, a-Si TFT-LCD;
Resolution: 1920(RGB)×1080 [FHD] 69PPI;
Pixel configuration: RGB vertical strip;
Display size: 698.4 × 392.85 mm (H×V);
Appearance size: 727.4 × 429 × 29.7 mm (H×V×D);
Visual size: 705.6 × 400.1 mm (H×V);
Surface treatment: matte (Haze 1%), Hard coating (2H);
Brightness (cd/m²): 2500 (Typ.);
Contrast: 1300: 1 (Typ.) [Transmission];
Best angle: full angle of view;
Optical mode: S-IPS, normally black display, transmissive;
Viewing angle: 89/89/89/89 (Min.)(CR≥10);
Response speed: 22 (G to G) ms;
Number of colors: 16.7M, 68% NTSC;
Backlight type: WLED, 50K hours, with LED driver;
Screen weight: 5.40/5.70Kgs (Typ./Max.);
Suitable for: outdoor display
Refresh frequency: 60Hz;
Touch function: no touch;
Signal system: LVDS (2 ch, 8-bit), terminal, 51 pins;
Supply voltage: 12.0V (Typ.);
Storage temperature: -30 ~ 110°C Working temperature: -30 ~ 110°C;
Place of Origin: Shenzhen, Guangdong, China
If you need to consult more products, please contact RisingLCD