RS238ENT-N05 is a 23.8 inch QLED outdoor advertising display is equipped with original LG panel no LM238WR2-SPE1 that characterizes a great resolution 3480(RGB)*2160 (UHD), and a high brightness of 540 cd/m², Constrast Ratio 4000:1. and work life can achieve above 50000 hours after RisingLCD customized, the brightness can achieve 450-1500cd/m², this display is with quantum-dot technology, can display a vider range of colors than regular LED, they are widely applying for the advertising industry, LCD monitor, industrial equipment, TV monitor, outdoor advertising screen, game monitor.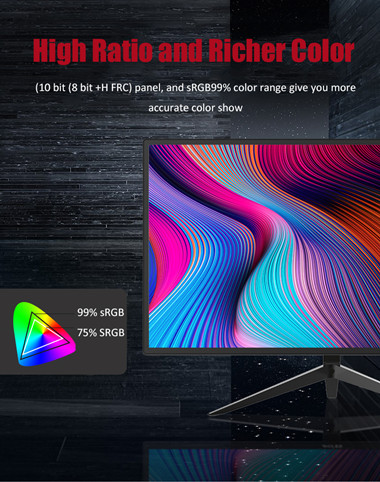 With 4K QLED, this outdoor high brightness display are able to deliver up to 1500-nit brightness levels, the users can experience superior picture quality and optimized visibility for outdoor environment, perfect for meeting the demands of your business.
Due to the anti-reflection glass and wide view angle, this out door QLED display eliminates the air between the lcd panel and tempered glass, it helps to provide high brighness, lower reflection and high contrast ration display, and makes the images and contents clearer and richer even it is under the direct sunlight.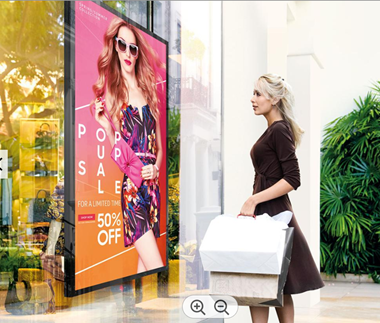 Thanks to the IPS technology, it does not produce image distortion and minimizes color shift when viewed from different angles, the IPS panel provides clear images and instantly optimizes screen color and brightness.
OEM and ODM are welcomed!
RisingLCD is a professional highlight LCD manufacturer from China, specializes in manufacturing and distributing all types of LCD module, LCD monitors, outside and inside digital signage and goods are exported all of the world, could customize the products based on the customer needs with a competitive price, RisingLCD is your best choice!
Hot Tags: 23.8 inch QLED outdoor high brightness advertising display, manufacturers, suppliers, factory, Customized