Slim and Lightweight Design
A single monitor with a thin and light design. It can be easily customized to suit various external environments without the need for a separate enclosure.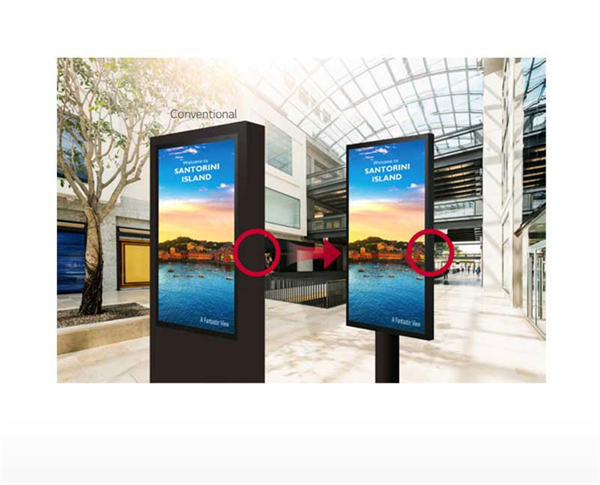 Excellent Visibility, Bright and Brilliant
With a powerful 3,000nits brightness, it provides clear and vivid picture quality even in direct sunlight.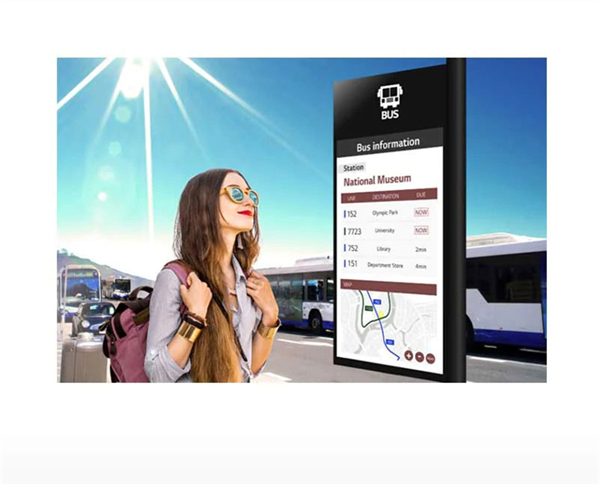 Reliability For Outdoor use, safety protection with IP56 design
The degree of protection is IP56. This means it is designed to withstand the damaging effects of water and other weather, such as sun, rain, snow, dust and wind. This is the basic function of an outdoor display.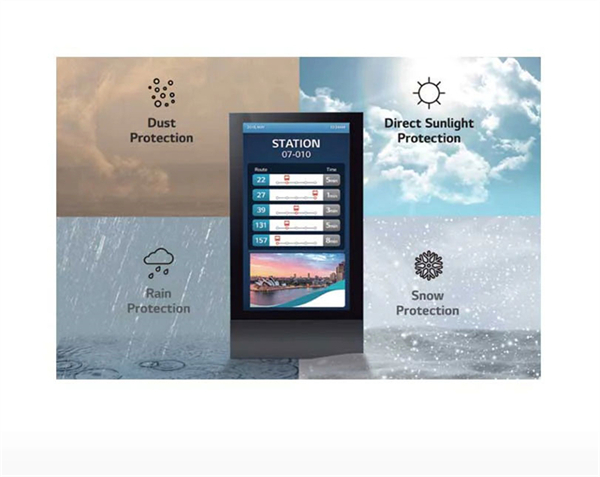 Easy Maintenance, Web Monitoring
This web-based monitoring solution is user-friendly and gives users peace of mind. It gives users full access from their mobile phone anytime, anywhere, with access to current and past data. It allows users to monitor equipment in real time, make adjustments and control equipment remotely.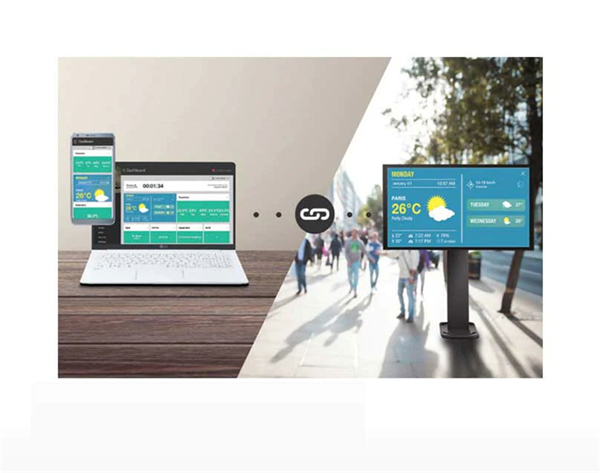 Advertising Outdoor LCD Display, industrial grade high temperature resistance 110℃, 24/7 operation
Industrial-grade high-temperature design, reducing the occurrence of blackening defects and screen damage under direct sunlight, designed for 24/7 continuous operation, to send information to your audience around the clock without being affected by the external environment.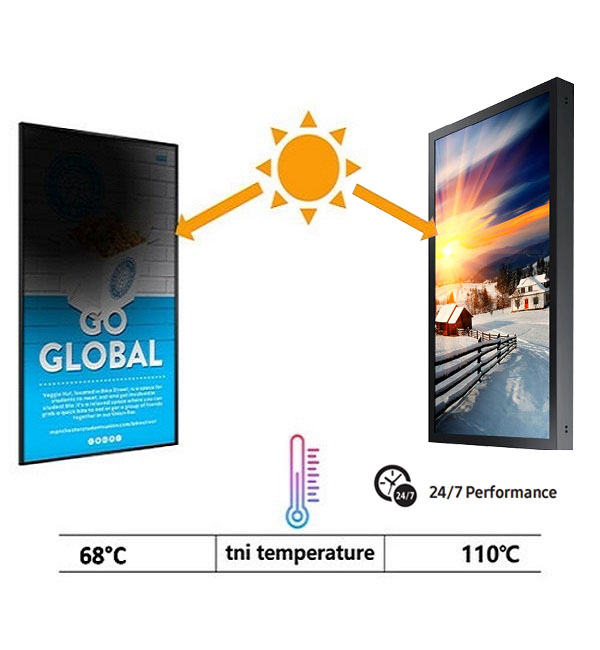 Hot Tags: 49inch highbrightness 2000nit Outdoor LCD Displays, manufacturers, suppliers, factory, Customized