Ultra-bright wall-mounted double-sided display for window display, the image content is clearly visible even in sunlight. During the day, retailers can also attract shoppers to stop and even introduce themselves into the store through vivid graphic content in the window display. It has an ultra-thin design and takes up very little space. The display can also be assembled into a vertical advertising machine and can also be hung.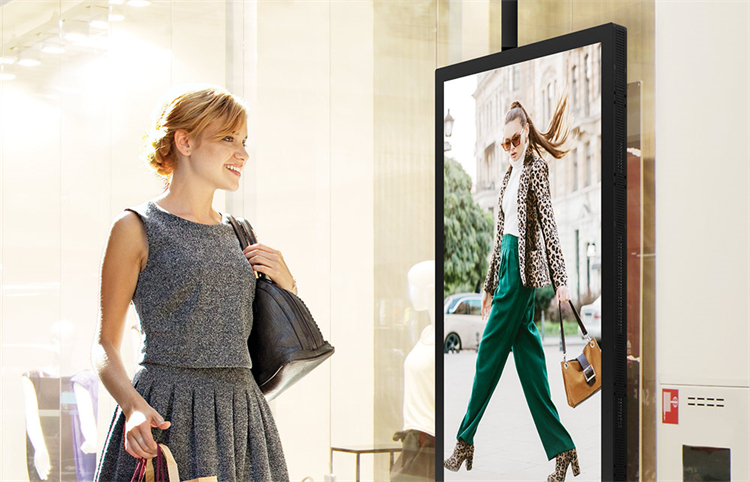 [Brightness adjustment control, efficient power consumption]
This window display can automatically adjust according to the environment through the light sensor set inside, increase the brightness of the screen when the environment is bright, and reduce the brightness when the environment is dark to save electricity.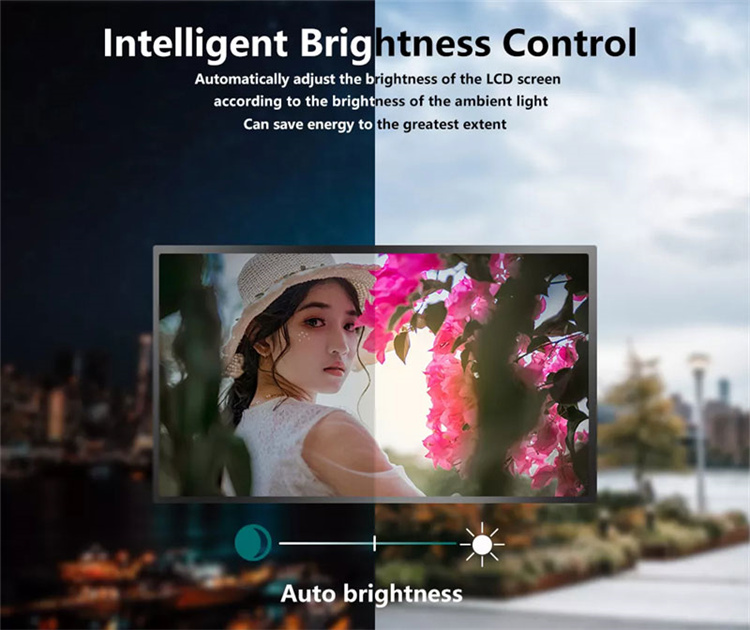 [You can see clearly even with sunglasses]
The window display uses a polarization technology (Quarter Wave Plate, QWP), even if the customer wears polarized sunglasses, the content on the display is clearly visible.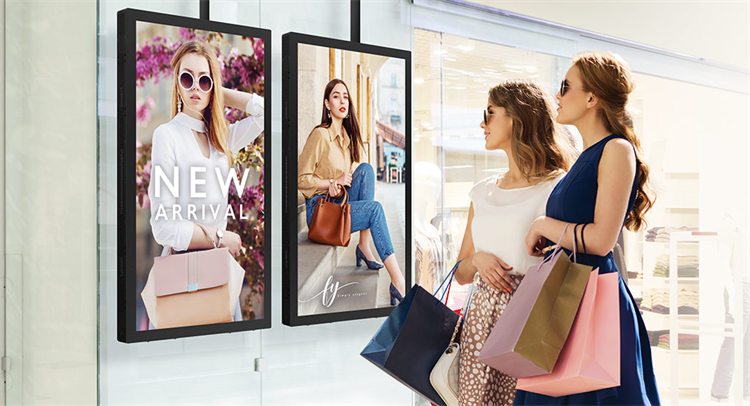 Q:Are you manufacturer(factory)?
A:Yes, we're. Also OEM/ODM service available here.Welcome to share your ideas with us. It's our pleasure to provide best solution for you.

Q:what can you buy from us?
A:semi-outdoor LCD, full Outdoor Highlight Screen, Ultrathin Highlight LCD,Outdoor splicing highlight LCD,Industrial Highlight TFT-LCD, transparent LCD and display frame, double-sided LCD, high-light double-sided LCD and other high-end LCD panel.
Hot Tags: High Brightness Window Facing Monitor Display, manufacturers, suppliers, factory, Customized