Samsung's outdoor digital signage and indoor digital signage are favored by users from all over the world. The first is the brand influence of Samsung Electronics for many years and the continuous innovation of Samsung products. From mobile phones to TVs, from LCD panels to OLED product upgrades, Samsung's R&D strength And technology forward-looking are at the forefront of market development. In fact, South Korea's LG outdoor digital signage is also very good. LG has always been at the forefront of LCD panels and OLEDs. As long as manufacturers or manufacturing-related applications and personnel know the most, take Samsung as an example. Samsung's mobile phone OLED panels use LCD LG's For OLED panels, users just know that the brand is Samsung mobile phones.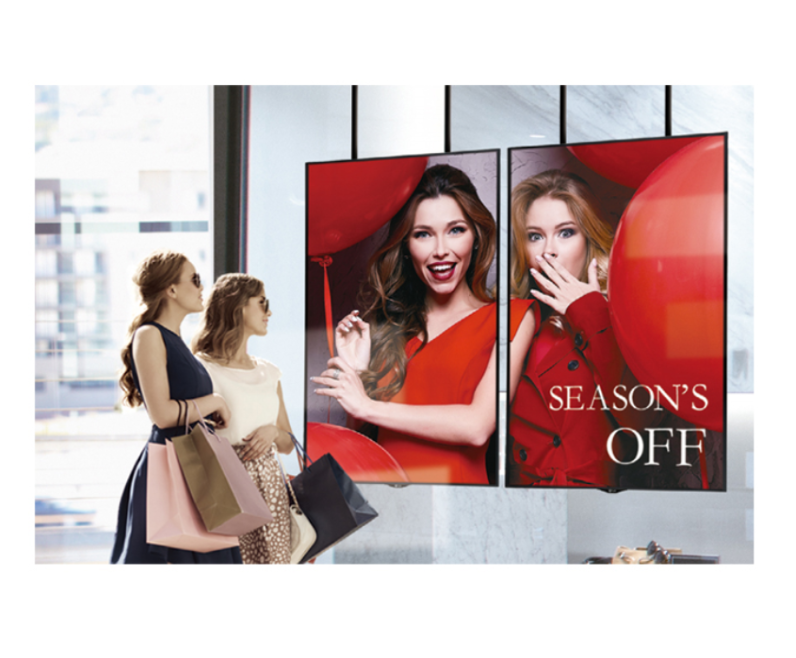 The same is true for outdoor digital signage. All Samsung products are client-side, and what he values is the core technology and brand. Links without core values are outsourced to supply chain companies.
Samsung digital signage is not cheap. Digital signage OEMs are in China. Among them, outdoor digital signage RisingLCD OEM. In recent years, Samsung has attached importance to the development of the OLED market and has gradually stopped investing in outdoor digital signage. RisingLCD Samsung has reduced orders and started to promote its own brands. , So RisingLCD outdoor digital signage products will have more price advantages.
Compare the best-selling Samsung digital signage:
OH-F-High Brightness Outdoor Display for Business
A completely integrated, self-contained outdoor display that's certified to withstand the elements and deliver your message in any light.
OH-F Series: LH46OHFPKBC/GO; LH55OHFPKBC/GO, OHN Series:
LH85OHNSKGB/ZA; LH85OHNDKGB/ZA.
OMN-High Brightness Window Display for Business
Designed with a storefront window display in mind with clear, bright images so you can attract and engage your audience.
OMN Series: LH46OMNSLGB/ZA; LH55OMNDPGB/ZA; LH46OMNDPGB/ZA
High Brightness Window Display for Business, A fully embedded digital signage solution for high ambient light indoor environments.
OMD-W Series:
LH75OMDPWBC/GO; LH55OMDPWBC/GO; LH55OMDPWBC/GO.
Samsung digital signage sells well all over the world. The same product has different brands. If you want to have a more cost-effective outdoor digital signage or semi-outdoor digital signage, please choose RisingLCD from China.