Sunlight readable TFT LCD display
The display can be viewable in high ambient light conditions, such as direct sunlight, we call it sunlight readable. it is not so easy to read the regular TFT LCD display in direct sunight light, since in the outside the brightness of the sunlight is much higher than the brightness of the TFT display, and the ambient light sources reflecting off of and overwhelming the LED backlight's image.
With the growth of the LCD panel, it become more important to prevent the sun's wash out of displays used outdoor, such as automobile display, vehicle computers, and public kiosks.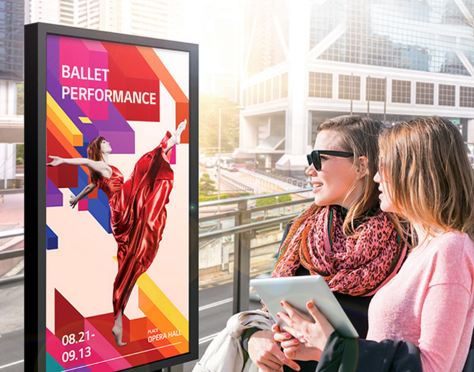 The ways to make the display to be sunlight readable and high brightness
Risingstar has two ways to make the display sunlight readable, one solution is to increase the brightness of the backlight to overpower the bright sunlight and eliminate glare. Typically, TFT LCD screens have a brightness of 250 nits to 450 nits, and if the brightness is 800 nits or highter, such as 1000 nits, the device is called sunlight readable display. and another way is to choose the high contrast ratio, and viewing angle, and change the diffuser, the transflective material is similar to reflective sunglasses or a one way window.
material between the LED backlight and the LCD pixels to a "transflective" material that will use some of the ambient lighting to make the screen more readable in bright environments.

High Brightness sunlight readable TFT LCD display
One of the main core competence of RisingStarLCD is Sunlight Readable displays, Most displays offered by RisingStarLCD include at least a 1,000-nit backlight. With our own backlight design, internal heat sinking of the LED junction our high brightness sunlight readable LCD display can minimize over all power and internal heat. As outdoor application, high brightness is one of most important point, anotehr is the heat that built up due to theermal loading caused by the sun and itself. We can custom the backlight based on the customer request even higher brightness of 2,000, 2,500 or even 3,000 nits. The high brightness ensures perfect visual readability under any lighting condition.