There are many types of store electronic posters or store digital signage, such as: the earliest paper posters, later color posters, inkjet cloth, mobile signage, and posters pasted on glass. With the birth of LCD TVs, digital posters began to be widely used in commercial applications. stand up,There are two types of electronic posters often used in stores, one is LED display; the other is lcd display. The area of led electronic signage can be infinitely spliced, which is suitable for scenes with very large area; the maximum size of lcd digital signage is 120 inches, and the common specification is 55 inches up and down. The characteristics of lcd digital signage
The pixels are very high, and the common resolutions are 3840*2160 and 1920*1080. This kind of resolution cannot be achieved by the LED display with a small display area.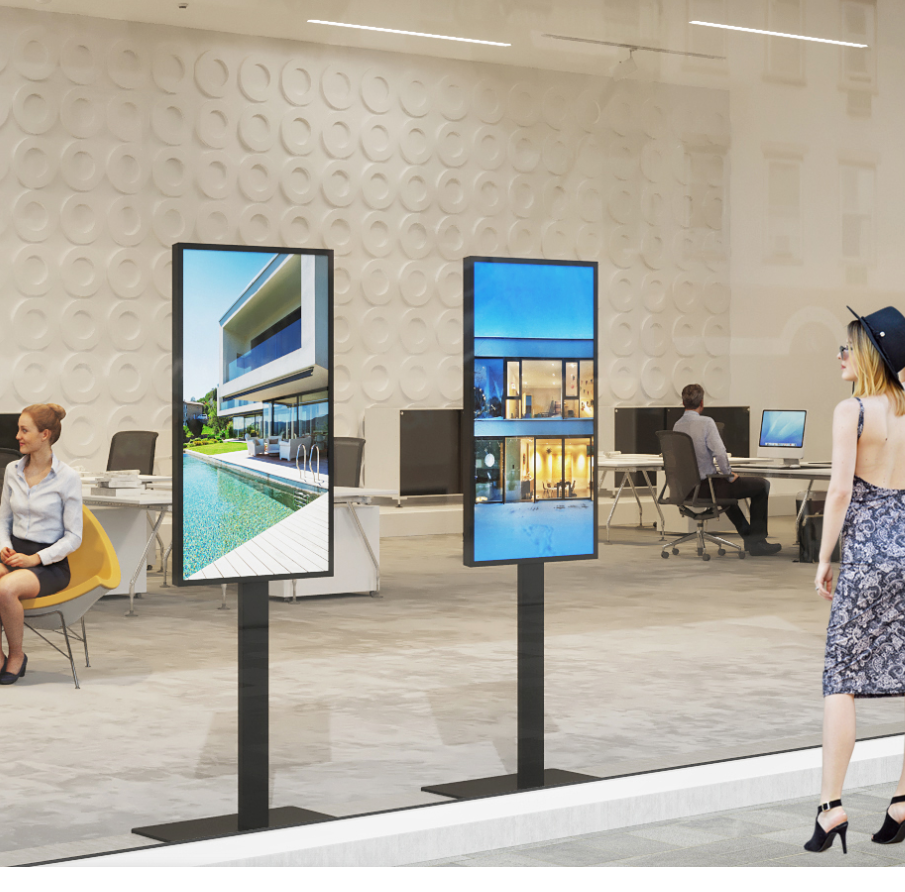 LCD digital signage is mainly based on vertical screen, and the playback content mainly displays video, pictures, text, and dynamic display is more attractive.
With the development of science and technology, there are more and more applications of digitization in all walks of life. The first is to improve efficiency, convenience, and reduce overall costs. Therefore, smart phones and other smart terminals are also constantly popularized (for example: Android and Apple, other smart terminals).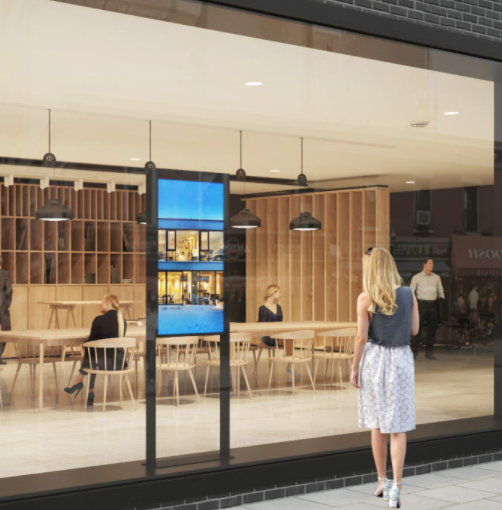 Store digital signage for commercial use is also developing rapidly. Most store digital signage originated in the European and American markets. The commercial digital signage of Samsung and LG has the highest market share. It is a mainstream product in the world. With the market demand growing,
Store digital signage display screen product brands are also rapidly emerging, including European local brands and North American local brands (eg: prodisplay, mri). The rise of the European and American markets has led to the development of global digital signage. All digital signage has also become brighter in recent years
The maximum brightness can reach 5000 nits, and it is mainly used outdoors or in direct sunlight. These products Samsung and LG have very good representative works, which are very popular in the field of commercial applications.