65 inch outdoor IP65 free standing LCD display, with 3000nits brightness, IP rated 65, ultra high resolution 3840*2160, and 4000:1 constrast ratio. AR toughened glass surface.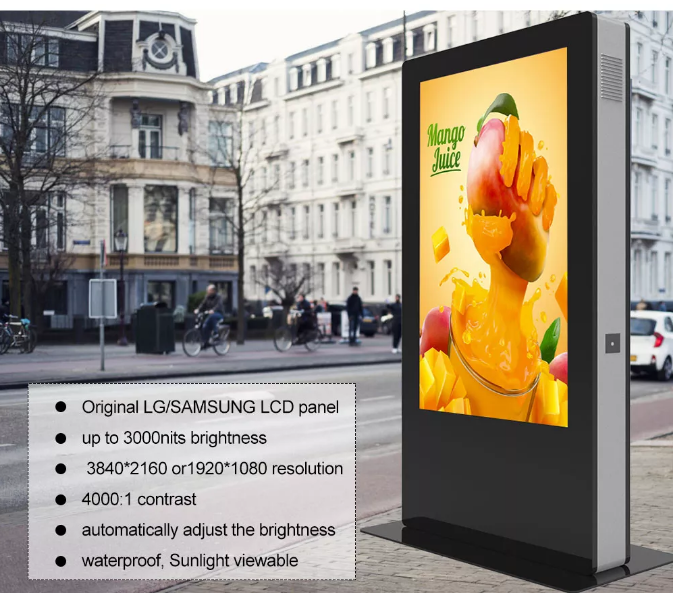 1. The brightness is option from 2000nit-5000nits
2. Can work in the rain, in the sunlight,high resolution, high contrast, high brightness, sunreadable.
3. Smart light control, brightness an be adjusted automaticlly based on the circumstance.
4. Built-in temperature sensor, it can keep the temperature inside proper, assure it works in -25°C to +50°C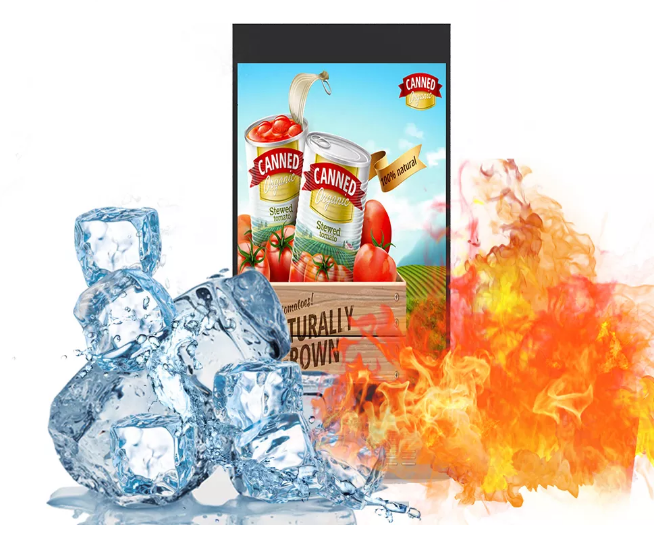 5. The outdoor protection can reach IP65, water-proof, dust-proof, humidity-proof, rust-proof, explosion-proof, workable in bad weather.
6. Anti-collision 6mm toughened glass, protects the safety of screen, it can upgrade to multi-touch screen.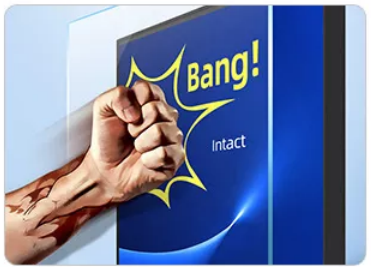 7. Based on the technologies of wireless 3G/wifi and wire RJ45Net, the outdoor displays can be remote controlled as well as managed.
8. Applicated in multi-media formats: MPEG-1/2/4, MP3, AVI, DAT, PPT ect.
9. The machines are designed by moduling, standardised and working statement obvious.
10. Wide expectance: working 7*24 hours with no interruption, the life expectance can be as long as 60,000hours.
11. outdoor advertising player can be combined with the touchscreen technology, all-in-one PC, security monitor system ect.
12. Auto power on or off.
OEM and ODM are welcomed!

RisingLCD is a professional highlight LCD manufacturer from China, specializes in manufacturing and distributing all types of LCD module, LCD monitors, open frame monitor, outdoor and indoor digital signage and goods are exported all of the world, could customize the products based on the customer needs with a competitive price, RisingLCD is your best choice!
Hot Tags: 65 inch outdoor IP65 free standing LCD display, manufacturers, suppliers, factory, Customized