21.5 inch Digital Signage Display General Description
RS215ENT-N20 is a versatile size digital signage display from RisingLCD, this display features 2K FHD resolution with a high brightness LED backlight that producing a 2000nits sunlight-readable image. Designed for versatilesize displays, this digital signage display is optimized for unique needs of these application, offering 24/7 running capabilit and superior performance over consumer tablet models.
21.5 inch Digital Signage Display Main Features:
LG original TFT LCD panel
Ultra High resolution: 1920*1080
Brightness up to 2000 nits
Blackening Defect free
AR Glass, reduce reflectioin effect.
Built-in Auto Light sensor
Interface: HDMI(2)/DP/DVI-D/RJ45/RS232C/USB
Digital Signage Display Outstanding visibility,
Billiant and bright, the outdoor digital signage display series process powerful brightness of 2000nits, message remain clear and bright even in the outdoor direct sunlight in a store front and along with the extra wide 178° viewing angle is a perfect fit for shoppers, store, employees or visitors that will view Window Facing displays from diverse angles while passing by.
Digital Signage Display Auto brightness control
Adjusts the brightness of the display automatically according to the surrounding lighting conditions, an onboard light sensor is built-in our outdoor digital signage display that measures the ambient light and change the image light accordingly, offer a best experience to the viewer, and this feature considerably reduces power consumption and increases the display's lifetime.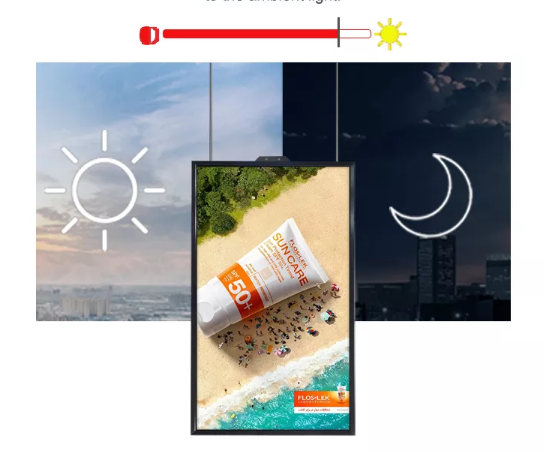 Greater content visibility is achieved under a combination of 2000nits high brightness, lower reflection. Ultra clear AG tempered glass of window digital signage display is in the front of the panel that removes the glass reflection, make the images in the display more richer and clearer even under outdoor direct sunlight.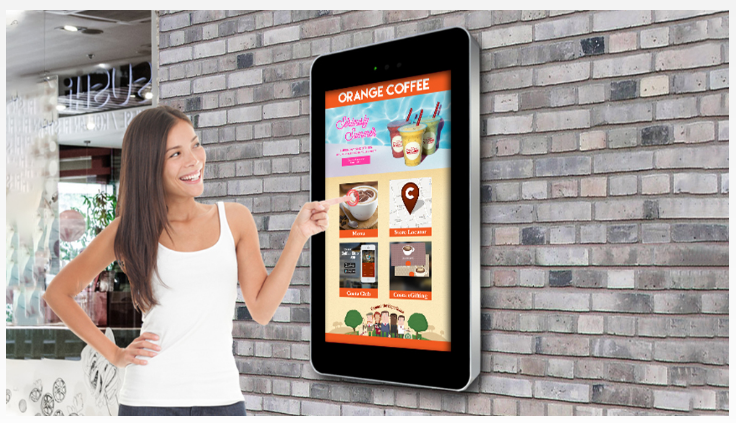 OEM and ODM are welcomed!
RisingLCD is a professional highlight LCD manufacturer from China, specializes in manufacturing and distributing all types of LCD module, LCD monitors, open frame monitor, outdoor and indoor digital signage and goods are exported all of the world, could customize the products based on the customer needs with a competitive price, RisingLCD is your best choice!
Hot Tags: 21.5 inch Digital Signage Display with 2000nits brightnesss, manufacturers, suppliers, factory, Customized