High TNi 110℃ 55" sunlight readable BOE panel
BOE 55 inch high Tni LCD panel, model no: RV550FHB-N00, it features an operation temperature range of of -20 ~ 70°C , a storage temperature range of -30 ~ 80°C, it is recommends to apply to outdoor digital signage, such as use on airport, station, entertainment industry, medical institution, railway station etc.
RV550FHB-N00 is a 55 inch a-Si TFT-LCD display panel product from BOE, its Active Area(mm)1209.6 × 680.4 (H×V), resolution 1920*1080, antiglare treatment, 1000:1 contrast ratio, and it can achieve 2000 nits high brightness after RisingLCD customized, wide viewing angle 89/89/89/89 (Typ.),16.7M color depth, and 60Hz refresh rate and industrial high TNi operating temperature -20 ~ 70 °C
RV550FHB-N00 uses a special ultra-high brightness panel that can withstand surface temperatures up to 110°C with no blackening defect occurring.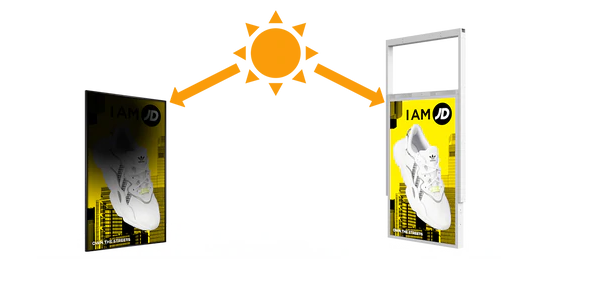 Hot Tags: High TNi 110℃ 55" sunlight readable BOE panel, manufacturers, suppliers, factory, Customized