AUO 55" P550HVN06.4 High Brightness LCD Display
General Description:
P550HVN06.4 is 55 inch LCD high brightness display with 1920(RGB)*1080 resolution, and this display is equipmented with a direct-light source LED backlight. P550HVN06.4 adopts LVDS (2 ch, 10-bit) signal interface, 51 pins, which are connected by terminals, and the drive voltage is 12.0V (Typ.)
This display characterizes wtih a brightness of 2500 cd/m², a static contrast ratio of 4000:1 and an ability to work in the industrial temperature range (0~50°C).
High brightness and contrast ratio are the main features of this monitor, it can work for a long time with wide range of temperatures, and could be read from any angle, no gray scale inversion effect due to the IPS/MVA technology. it is recommended successfully to be applied in transportation and automotive industry, govement lines, bus station etc.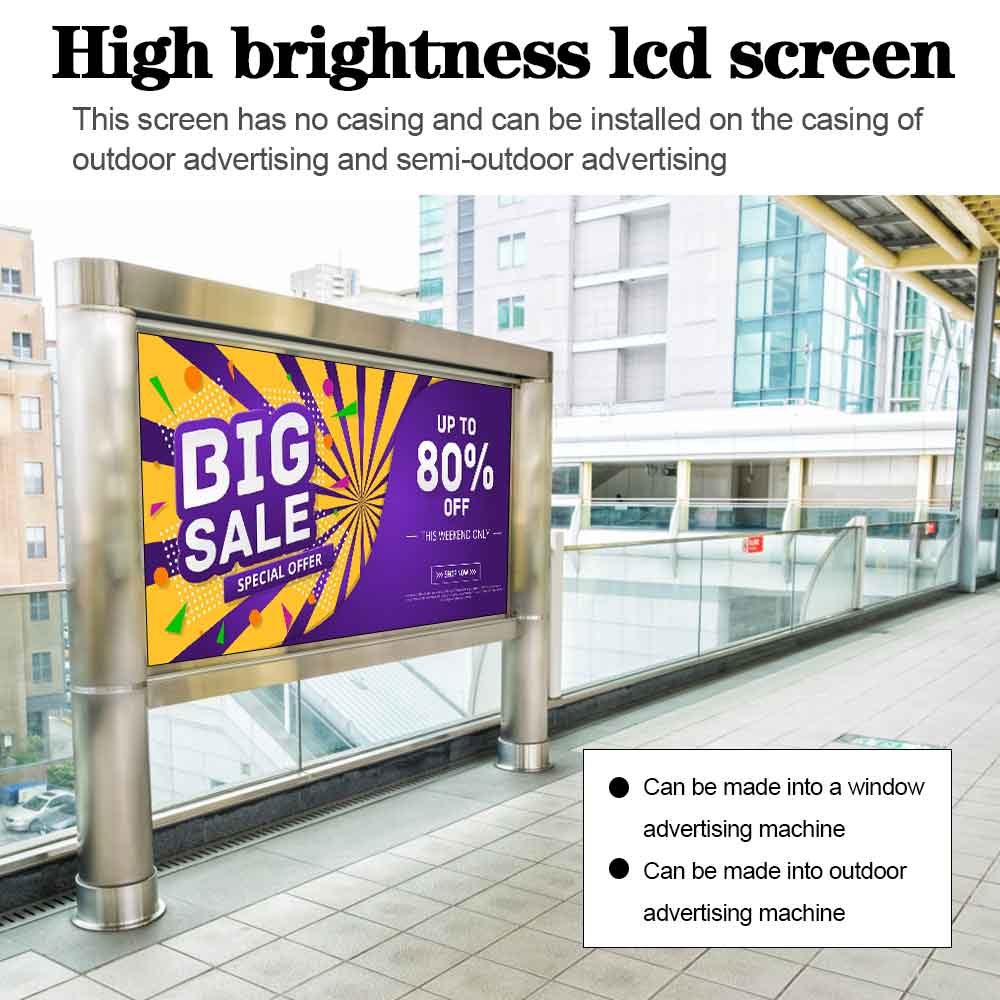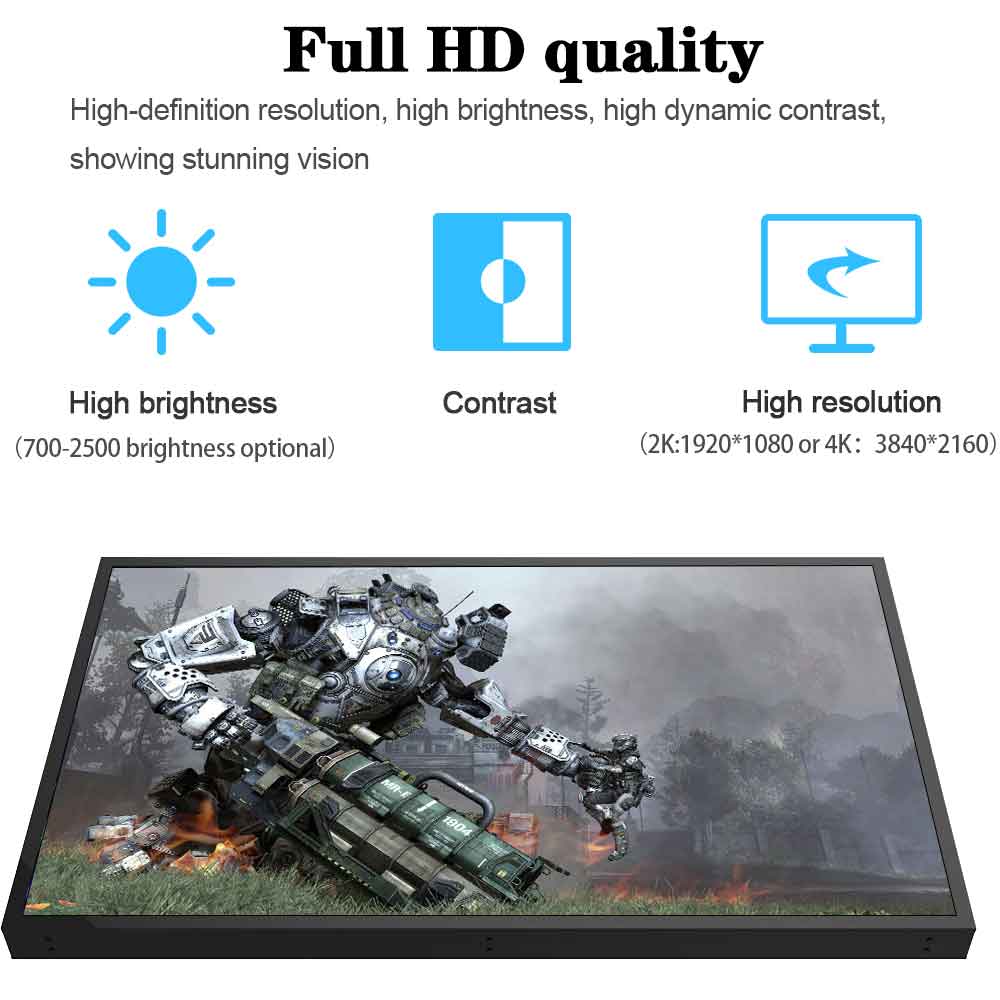 OEM and ODM are welcomed!
RisingLCD Advantage:
OEM/ODM is acceptale!
Small MOQ is acceptable!
Competitive price!
Fast Delivery time!
RisingLCD is your best choice!
Ref no. P550HVN06.5, P550HVN09.1, T550QVN05.7 cell.
Hot Tags: sunlight screen 2500 nits lcd panel, China, factory, cheap, price, customized, quotation, window facing LCD, 3000 cd/m² LCD Display, 43 Charging Pile LCD Advertising Player, 75 Inches Highlight LCD, 1000 cd/m²s LCD Screen, 82 LCD E-Reader, 21.5 LCD Strip Screen
Hot Tags: AUO 55" P550HVN06.4 High Brightness LCD Display , manufacturers, suppliers, factory, Customized