RS320ENT-N10 open-frame monitor is equipped with BOE origial panel (DV320FHM-NN0), 1920*1080 resolution, and 1200:1 contrast ratio and 16:9 aspect Ratio, this is designed to be easily integrated into (or replacing your existing defective LCD monitor) kiosks, gaming and security monitor, no technical skills requires.
32 inch wall mounted open frame monito Main Feature:
1. Special Designed for easy integration into industrial machinery and kiosks.
2. With a high resolution panel and wide wiewing angles
3. Built with WIFI and Ethernet(lan) internet connection
4. The outer frame can be customized
5. The brightness can be customized to 700nits, 1000nits, 1500nits, 2500nits, 3000nits.
6. Ideal for retail, hospitality, healthcare and digital signage applications requiring gesture.
7. It is option to be incorporated with touch screen.
8. 7*24 hours working uninterrupted
9. Installation way: Floor standing, mounted wall or hanging celling are all available.
High visibility with eye-catching brightness
RS320ENT-N10 open-frame screen features brilliant image presentation with an impressive 1500 nit brightness allowing businesses to deliver clear information 24/7. The screen's non-glare panels provide better visibility regardless of ambient light, ensuring critical information is always visible.
Built-in WiFi and Bluetooth allow for more personalized and interactive services as well as simplifying how businesses showcase content. Whether it's to make networking simpler or enabling interactive beacon technology in-store, our wall mounted open frame monitor help businesses move into the future of retail.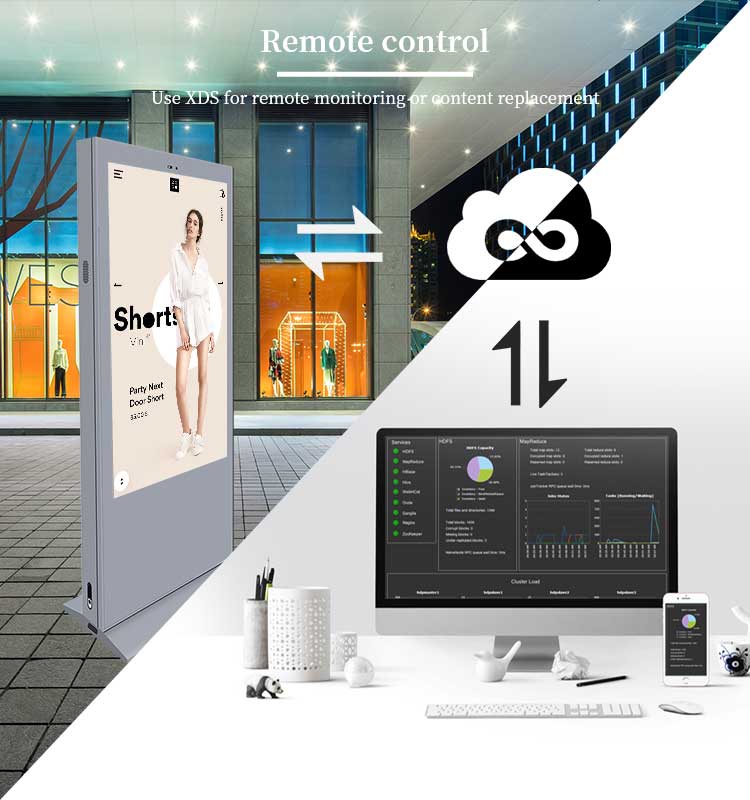 The comprehensive range of features includes analog and digital interfaces, multi-lingual on-screen display (OSD), mounting VESA standard, plus mounting brackets for front mount needs.
RisingLCD Open-Frame monitors are designed to be easily installed into kiosks signage, sevurity, ticketing and hospitality application, they are ideal for the integrators and OEMs. With our factory customized LED backlight, it can achieve sunlight readable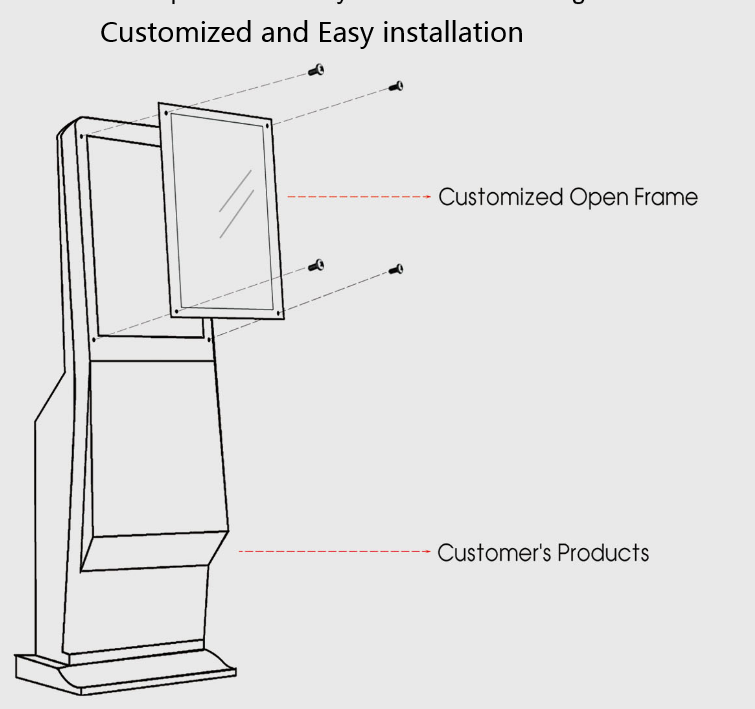 OEM and ODM are welcomed!
RisingLCD is a professional highlight LCD manufacturer from China, specializes in manufacturing and distributing all types of LCD module, LCD monitors, open frame monitor, outdoor and indoor digital signage and goods are exported all of the world, could customize the products based on the customer needs with a competitive price, RisingLCD is your best choice!
Hot Tags: 32 inch wall mounted open frame monitor for kiosk machine, manufacturers, suppliers, factory, Customized