RisingLCD open frame display is designed to be easily integrated into game machine, security monitor, or kiosk or replacing your existing defective LCD screen, no technical skills requirements.
RS490ENT-N40 is 49 inch touch open frame display which equipped with LG LD490EPY-SHP1 a+ grade TFT screen and with RisingLCD customized led backlight which increases the brightness to 3000nits. This display features the incredible high brightness backlight, 1300:1 high contrast ratio, wide view angle 178*178, and 9.5% transmittance, and it is ideal for Broadcast display, medical display, industrial automation LCD display, kiosks, arcade game, hospitality display, ATM machines, and so on.
49 inch touch open frame display Key Features,
**Special designed, support rear and VESA mounting.
**49 inch versatile display size
**Customized outdoor high brightness: 2500nits, 3000nits, 3500nits, 4000nits.
**Wide industrial operating temperature range
**Built in Auto Brightness Sensor
**Built with WIFI and Ethernet(lan) internet connection
** PCAP touch screen
This open frame display adopts PCAP touch technology that not easy to touch by mistake, precise positioning, high light transmittance and clarity, lets you take advantage of touch features and navigate web pages, flick through photos, paint and play games - all with your finger tips, that is suitable for various commercial and industrial environments,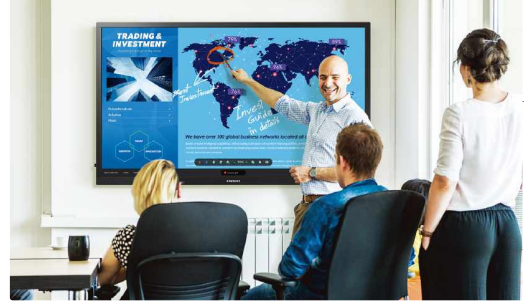 With the customized 3000nits brightness and wide view angle 178*178, our touch open frame display can boasts high visiblilty even in a bright environment, can develiry the information and let the contents are readable in the direct sunlight, even to those wearing polarized sunglasses.
And screen brightness can automitically adjusts according to the surrounding light, save energy, reduce cost and extend the display life.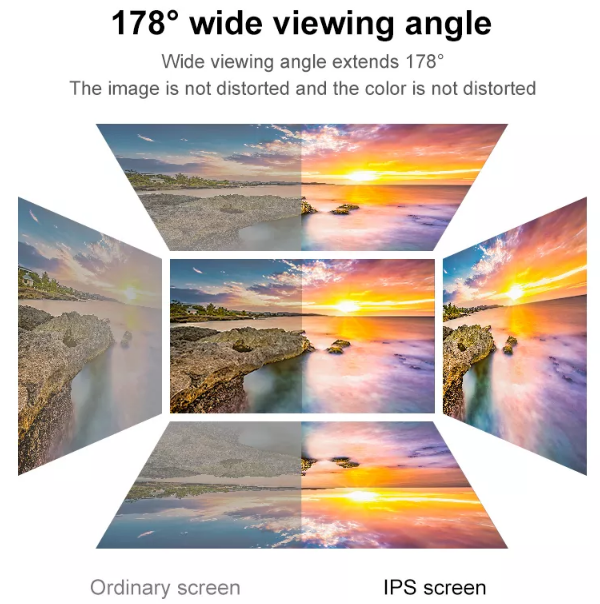 Wide industrial operating temperature range, RS490ENT-N30 open touch frame display is equipped with the LG high –temperature LCD panel that is able to withstand the to 110˚C (230°F) high temperatures up without suffering from any blackening defect, this is crucial for outward-facing window display, that must contend with exposure to direct sunlight.
Auto brightness control
Different external lighting condition requires different brightness levels, an onboard light sensor that built-in our outdoor window facing display measures the ambient light in the area and automatically adjust the image light accordkingly, offer a best experience to the viewer, and also can save the engery cost, reduce the heat and extends the life of the screen.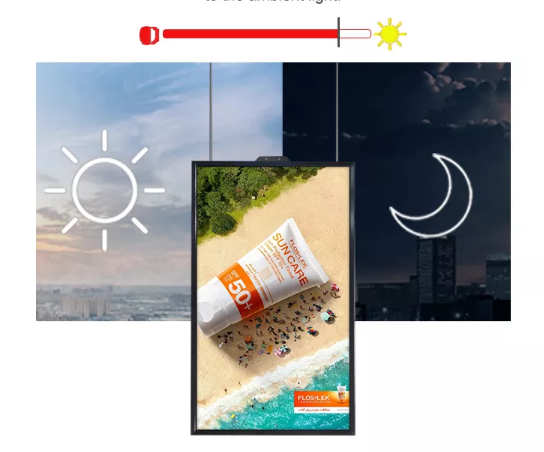 OEM and ODM are welcomed!
RisingLCD is a professional highlight LCD manufacturer from China, specializes in manufacturing and distributing all types of LCD module, LCD monitors, open frame monitor, outdoor and indoor digital signage and goods are exported all of the world, could customize the products based on the customer needs with a competitive price, RisingLCD is your best choice!
Hot Tags: 49 inch touch open frame display with 3000nits high brightness, manufacturers, suppliers, factory, Customized