12.1 inch sunlight readable LCD monitor with 1000 nits brightness |risinglcd
RS121HAN-GE10 is a Wide Temperature,High Brightness,1280*800 TFT LCD monitor, WLED Backlight,Life ≥ 100K hours,With LED Driver,with LVDS interface.
12.1" TFT LCD monitor, 1000nits, LED Backlight 1280x800
High Brightness 1000 nits
Sunlight Readable
Wide Operating Temp.
Wide Viewing Angle of 178°(H), 178°(V)
Low Power Consumption
BL MTBF: 100,000 hours
This sunlight readable 12.1 LCD monitor screen is with 6 o'clock viewing angel display, and built in with controller IC, it supports LVDS interface, high brightness 1,000 nits, it is suitable for outdoor application.
The 12.1 inch sunlight readable LCD monitor is often used for any embedded systems, industrial device, security and hand-held equipment which requires display in high quality and outdoor application.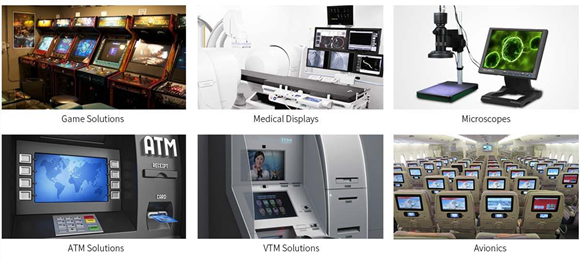 Hot Tags: 12.1 inch sunlight readable LCD monitor with 1000 nits brightness, manufacturers, suppliers, factory, Customized