RisingLCD high brightness wall mounted LCD are available size from 43 inch to 75 inch, and it is designed for shopfront window. They are equipped with a commercial grade LCD panel and RisingLCD customized LED backlight, the high brightness can achieve 2000nits that make the display could be readable even under directly sun light, And have the ability to constant use 24/7 for over 50,000hours.
RS430ENT-N20 Main features
1.All-aluminum structure design,
We use almuinum alloy structure that is high thermal conductivity to maximize heat transfer, reduces the overall operation temperature, it is ideal to use in a higher environment, the heat dissipation is four times that of the ordinary metal structure.

2.Outstanding visibility high brightness
With a great brightness of 2000nits, this wall mounted LCD display are well equipped to make the contents and images vividly stand out in any commercial location, you can experience superior pictures quality and optimized visibility.
3.Thin and Slim aluminum design, the 89.5mm thickness makes this displays are easily to mount to any wall
4. Smart brightness control
The built-in auto-brightness sensor adjusts backlight brightness according to the surrounding brightness to save power energy and protect your eyes.
5.This 43inch high brightness LCD display support lanscape and portain, and also support the various installation ways, floor stand, wall mounted, hanging to celling, you can choose as your like.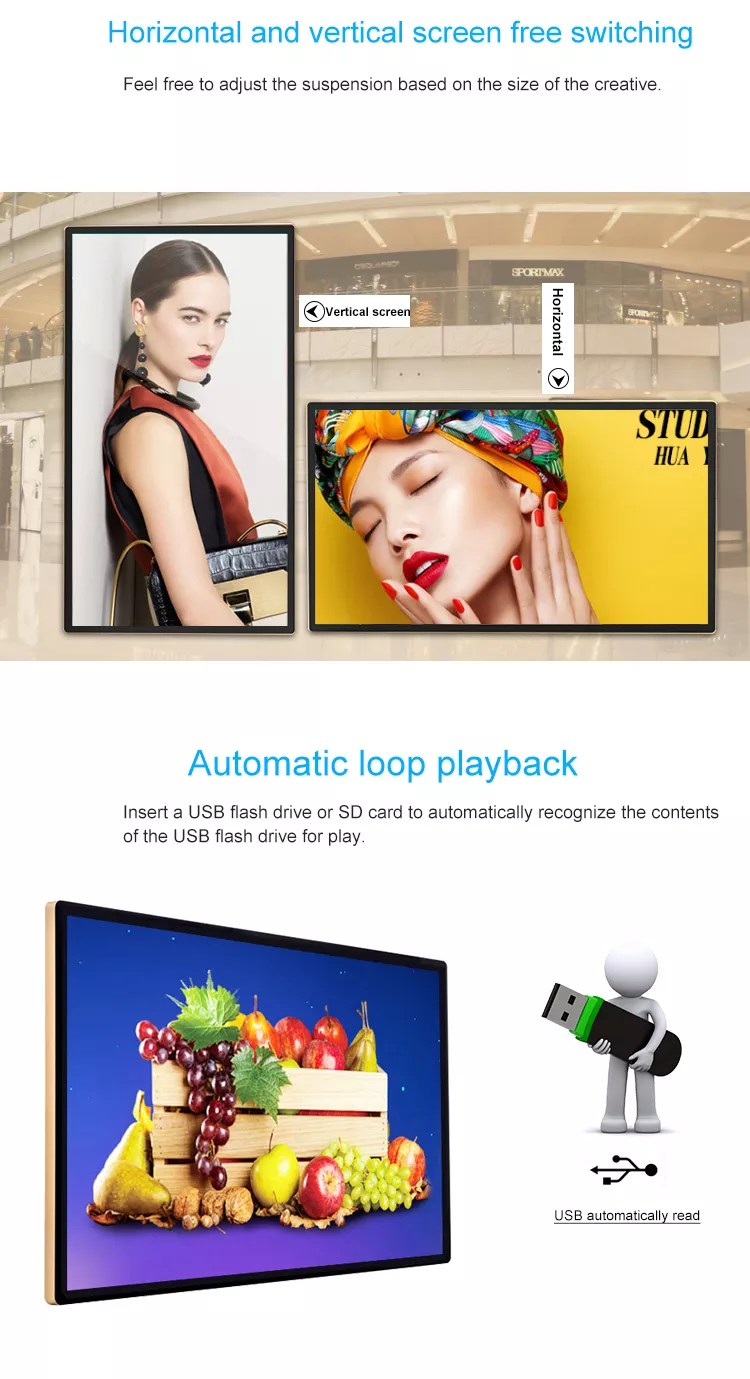 6. Plug and play
Plug and play, plug you USB stick that have loaded images and videos into our high brightness window facing display, just only wait for your content copy over, then it can play automically.
7.Application:

Large Shop Windows, Cinema, shopping Mall, Sales center, Milk tea shop, elevator, Car Dealerships, Wedding Shops, Hotels, Tourism, entire retail and hospitality industry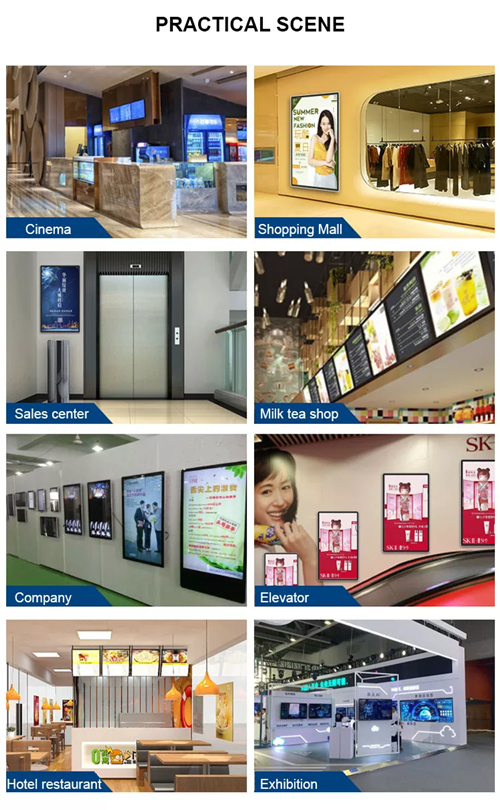 OEM and ODM are welcomed!

RisingLCD is a professional highlight LCD manufacturer from China, specializes in manufacturing and distributing all types of LCD module, LCD monitors, open frame monitor, outdoor and indoor digital signage and goods are exported all of the world, could customize the products based on the customer needs with a competitive price, RisingLCD is your best choice!
Hot Tags: 43 inch high brightness wall mounted LCD display, manufacturers, suppliers, factory, Customized