LM315WQ1-SSC1 is a 32.0-inch a-Si TFT-LCD liquid crystal module product from LG Display, this IPS LCD panel is equipped with WLED backlight, without backlight driver, and without touch screen. It has an operating temperature of 0 ~ 60°C, and a storage temperature of -20 ~ 60°C. Thanks to above feature, it recommends this model to Computer Monitor, Game and other products.
The display resolution of LM315WQ1-SSC1 is 2560(RGB)×1440 (Quad-HD), the aspect ratio is 16:9 (width:height), and the pixels are arranged in RGB vertical stripes. Its display area size is 697.34(width)×392.26(height) mm, the appearance size is 709.5(width)×417.75(height)×18.75(thickness) mm, the surface treatment is matte, Hard coating (3H), the net weight of the product 3.3Kgs (Typ.). In terms of backlight, this product adopts WLED light-emitting side-type light source, and the service life of the light source is 30K hours, without backlight driver. LM315WQ1-SSC1 uses eDP (8 Lanes) signal interface, a total of 30 pins, connected by terminals, and the driving voltage is 10V (Typ.). Its typical vertical refresh rate Fv is 165Hz.
LM315WQ1-SSC1 ISP LCD panel with 32" Wide color gamut and high refresh rate for an ultra-clear gaming experience
LM315WQ1-SSC1 is ideal for the gaming monitor,
The combination of the 2560×1440 resolution and the 32" big screen make your opponent's every move clearer.
The ultra-clear and refined images keep you ready for enemy attacks at any time.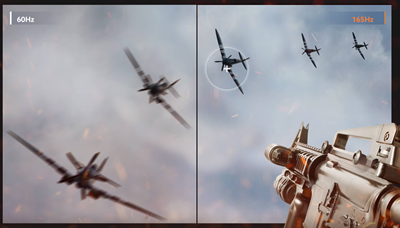 178° wide-angle screen with thin bezels*
Immersive IPS display
The IPS hard screen has an ultra-wide viewing angle of 178°, with vivid and realistic view at every angle.
The immersive panel comes with an ingenious thin bezel design on three sides, getting rid of the borders and enabling seamless combined use of multiple displays for an immersive experience.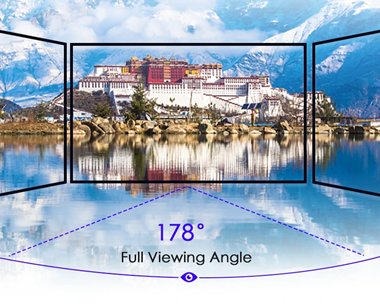 Hot Tags: LM315WQ1-SSC1 32 IPS LCD panel for gaming monitor , manufacturers, suppliers, factory, Customized