P420IVN03.0 42" Stretched-Bar High brightness LCD
P420IVN03.0 is a 42" stretched-bar LCD, it offers a very high brightness of 2500cd/m² and wide-viewing angle (89°/89°/89°/89°) and 4000:1 Contrast Ratio. P420IVN03.0 is also use the hiTNI technology that prevents that liquid crystals from changing the state of their aggregation under the infuluence of the sunlight and temperatures. If do not use this technology, the black spots could appear on the active area of the LCD if it is located at a heavily sunlit spot.
P420IVN03.0 stretched bar LCD can be operated in the temperature range from 0 to 50°C, and Storage Temp.: -20 ~ 60 °C. With the 1920(RGB)×480 high resolution, and 2500nits high brightness, this stretched bar could let you have a vivid world with high luminance, contrast ratio, low reflection and wide viewing angle, it can make you see the real image even under the sunlight, this stretched bar lcd gives you a comfortable visual experience no mater what you are iong at any time.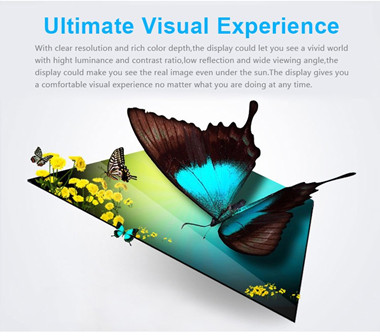 P420IVN03.0 stretched-bar LCD is ideal for consumer electronics, medical equipment, industry and automation,digital signage systems, commerical applications as the information carriers, such as government offices, clinics, musume, exhitition, library, entertainment KTV.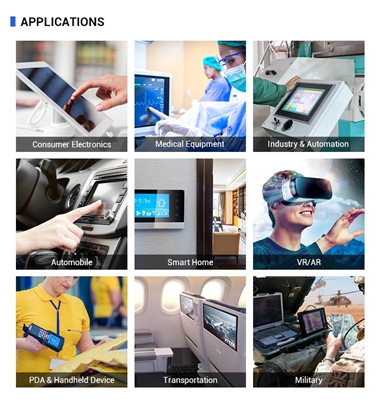 And the screen orientationI is option, it can be customized based on the customers requests.
Some models are no longer available from AUO, but you can contact us for a alternative solutions.
OEM and ODM are welcomed!
RisingLCD is a professional highlight LCD manufacturer from China, specializes in manufacturing and distributing all types of LCD module, LCD monitors, highbrightness window facing display and indoor digital signage and goods are exported all of the world, could customize the products based on the customer needs with a competitive price, RisingLCD is your best choice!
Hot Tags: P420IVN03.0 42" Stretched-Bar High brightness LCD, manufacturers, suppliers, factory, Customized