65 Inch Interactive windows Android Free Standing digital display
General Description:
RS650ENT-N25 is 65 inch free standing digital signage that built in the windows android system, and is equipped with Auo grade a screen, panel no 650HVN05.0 that screen is charaterized with a 2500 cd/m² brightness and high resolution 1920*1080, and a static constrast ration of 4000:1, and a ability to work in the industrial temperature range (0~50°C) and combined with high tnl 110 industrial grede OC, the HD series can operation 24/7.
this interactive digital display use the content management system that support multiple synchronous remote publishing and management,and make the dystem manitenance update more easily.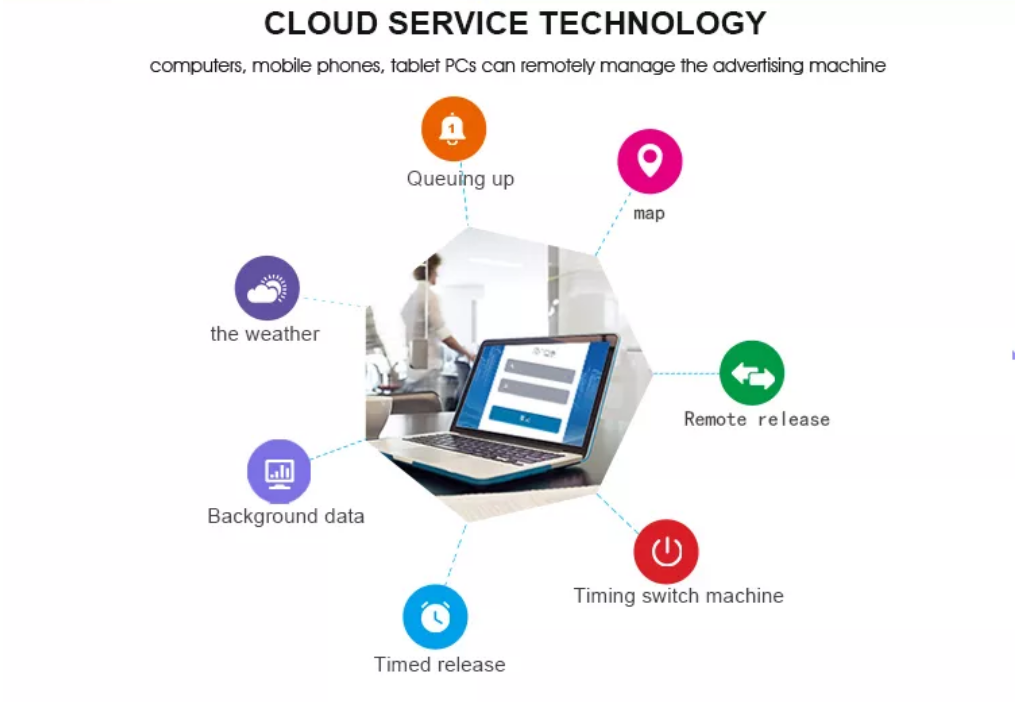 They are fully touch screen with an interactive touch screen keyboard, help the business owner increase the sales and customer satification, this free standing digital signage display are very effective for retail stores, catering, book store, hotels, police station, gas stations, health clubs etc.
OEM and ODM are welcomed!

RisingLCD is a professional highlight LCD manufacturer from China, specializes in manufacturing and distributing all types of LCD module, LCD monitors, outdoor and indoor digital signage and goods are exported all of the world, could customize the products based on the customer needs with a competitive price, RisingLCD is your best choice!
Hot Tags: 65 Inch Interactive windows Android Free Standing digital display, manufacturers, suppliers, factory, Customized