Risinglcd focuses on the development and production of outdoor high-brightness LCD modules, high-brightness LCD monitors, 21.5 inches are widely used in outdoor high-brightness business environments, product brightness: 500 nits, 700 nits, 900 nits, 1000 nits, 1200 nits, 1500 nits, 1700 nits, 2000 nits, 1500 nits and below adopt side-lit backlight design, and 2000 nits and above adopt direct backlight design. Risiinglcd has distribution agencies and partners in France and Turkey.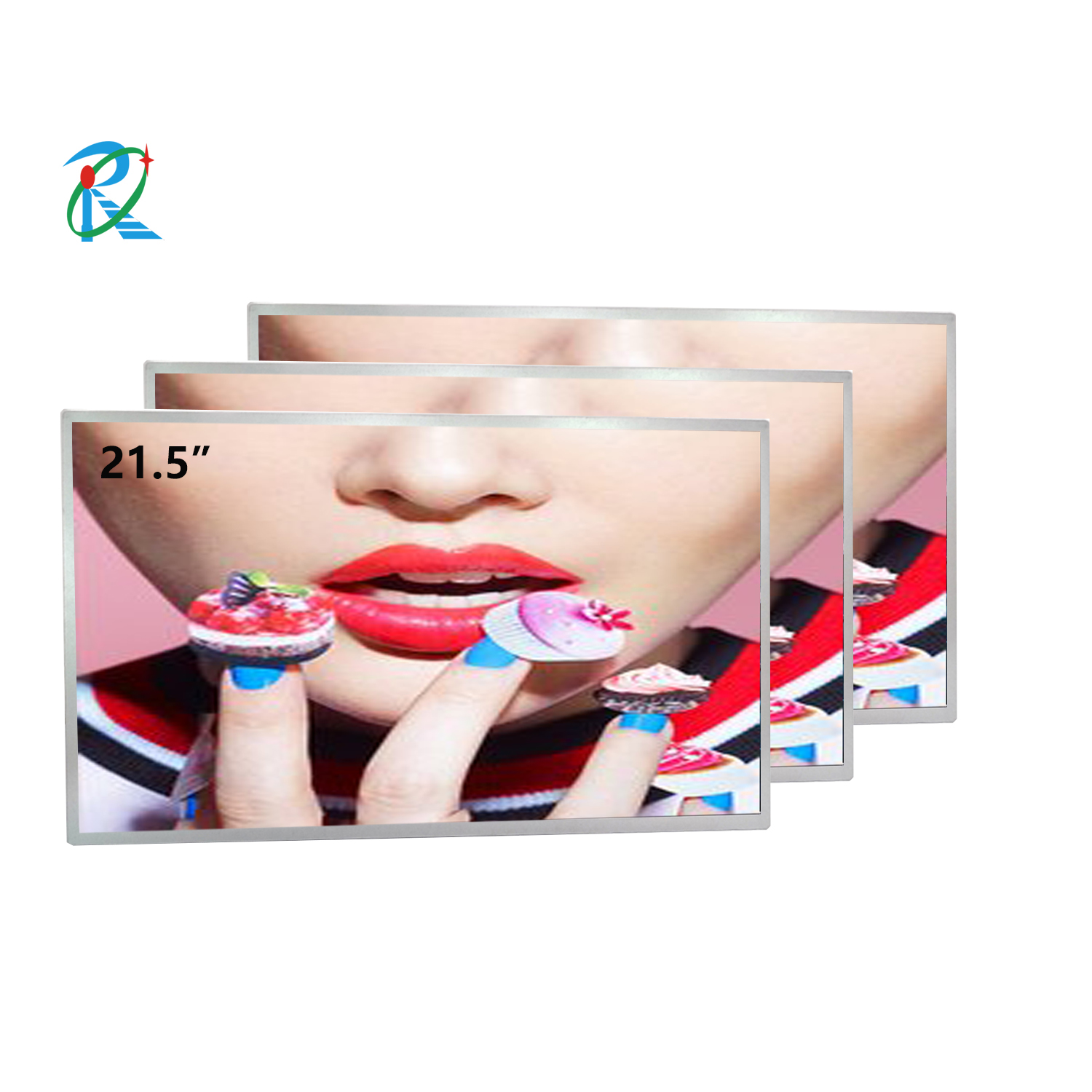 Technical parameters of 21.5-inch 1000-nit high-brightness LCD module:
Brand: RISINGLCD Model Name: RS215ENT-N10
Screen size: 21.5 inches Screen type: LCD module, a-Si TFT-LCD
Resolution: 1920(RGB)×1080 Pixel configuration: RGB vertical bar
Display size: 476.064×267.786 mm (H×V) Appearance size: 501.1×292.2×16.12 mm (H×V×D)
Visual size: 480.7×271.8 mm (H×V) Surface treatment: matte, Hard coating (3H)
Brightness: 1000 nits Contrast degree: 1300: 1
Best angle: full viewing angle Optical mode: AHVA, normally black display, transmissive
Viewing angle: 89/89/89/89 Response speed: 25 ms
Number of colors: 16.7M, 72% NTSC backlight type: 4 strings×2CN WLED, 50K hours, no driver
Screen weight: 2.10Kgs Suitable for: digital signage outdoor highlight
Refresh rate: 60Hz
Signal system: LVDS (2 ch, 8-bit), terminal, 30 pins
Supply voltage: 5.0V (Typ.)
Maximum rating: Storage temperature: -20 ~ 60 °C Working temperature: -0 ~ 50 °C
Provide ROHS certification.