Risinglcd 21.5" 1000nits tft high brightness LCD monitor manufacturer, size: 10" to 110", brightness: 500nits to 5000nits, products include high-brightness LCD module, high-brightness LCD monitor, open LCD Monitors, capacitive touch monitors, waterproof LCD monitors, outdoor LCD monitors, are widely used in outdoor advertisements, outdoor public displays, public transportation station information displays, commercial streets, shop window advertisements and other outdoor high-brightness display places. At the same time, we are our customers Provide targeted development, foundry and other services.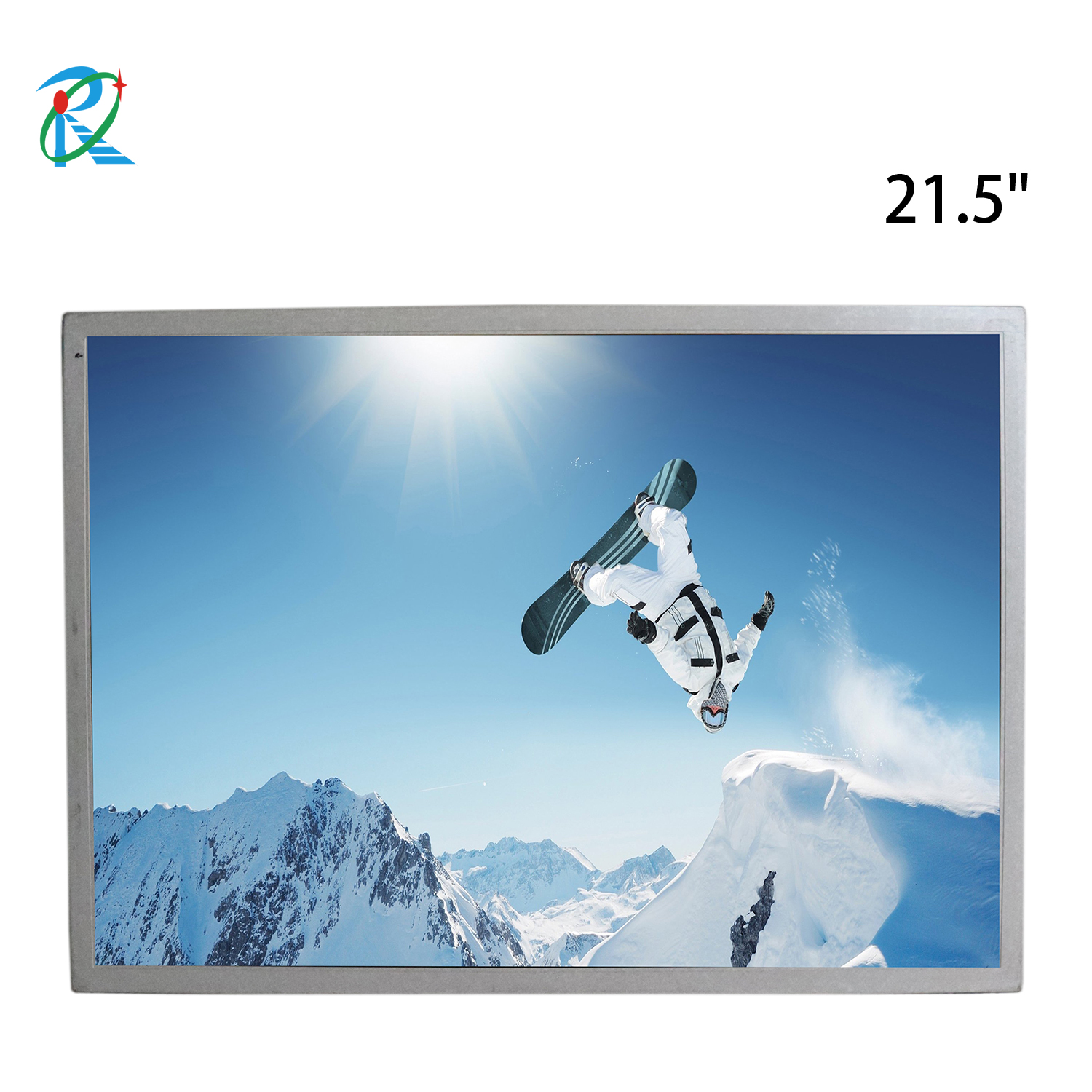 21.5" 1000nits tft high brightness LCD module technical parameters:
Brand: RISINGLCD Model Name: RS215ENT-N10
Screen size: 21.5" Screen type: LCD module, a-Si TFT-LCD
Resolution: 1920(RGB)×1080 Pixel configuration: RGB vertical bar
Display size: 476.064×267.786 mm (H×V) Appearance size: 501.1×292.2×16.12 mm (H×V×D)
Visual size: 480.7×271.8 mm (H×V) Surface treatment: matte, Hard coating (3H)
Brightness: 600 to 2000 nits Contrast degree: 1300: 1
Best angle: full viewing angle Optical mode: AHVA, normally black display, transmissive
Viewing angle: 89/89/89/89 Response speed: 25 ms
Number of colors: 16.7M, 72% NTSC backlight type: 4 strings×2CN WLED, 50K hours, no driver
Screen weight: 2.10Kgs Suitable for: digital signage outdoor highlight
Refresh rate: 60Hz
Signal system: LVDS (2 ch, 8-bit), terminal, 30 pins
Supply voltage: 5.0V (Typ.)
Maximum rating: Storage temperature: -20 ~ 60 °C Working temperature: -0 ~ 50 °C.