Our French customers like 27-inch high-brightness LCD monitors very much. Other sizes are rarely purchased. We have been purchasing 27-inches from 500 nits to 800 nits for 2 years. This year, we started from 1000 nits to 1500 nits. Last month Started bulk ordering of 2000 nits, thanks to French customers for their support and love to Risinglcd. 27-inch customers choose IPS panel, the product is a mirror display, a mirror display used for makeup. The light transmittance of the mirror is 35%, so a bright LCD screen must be used.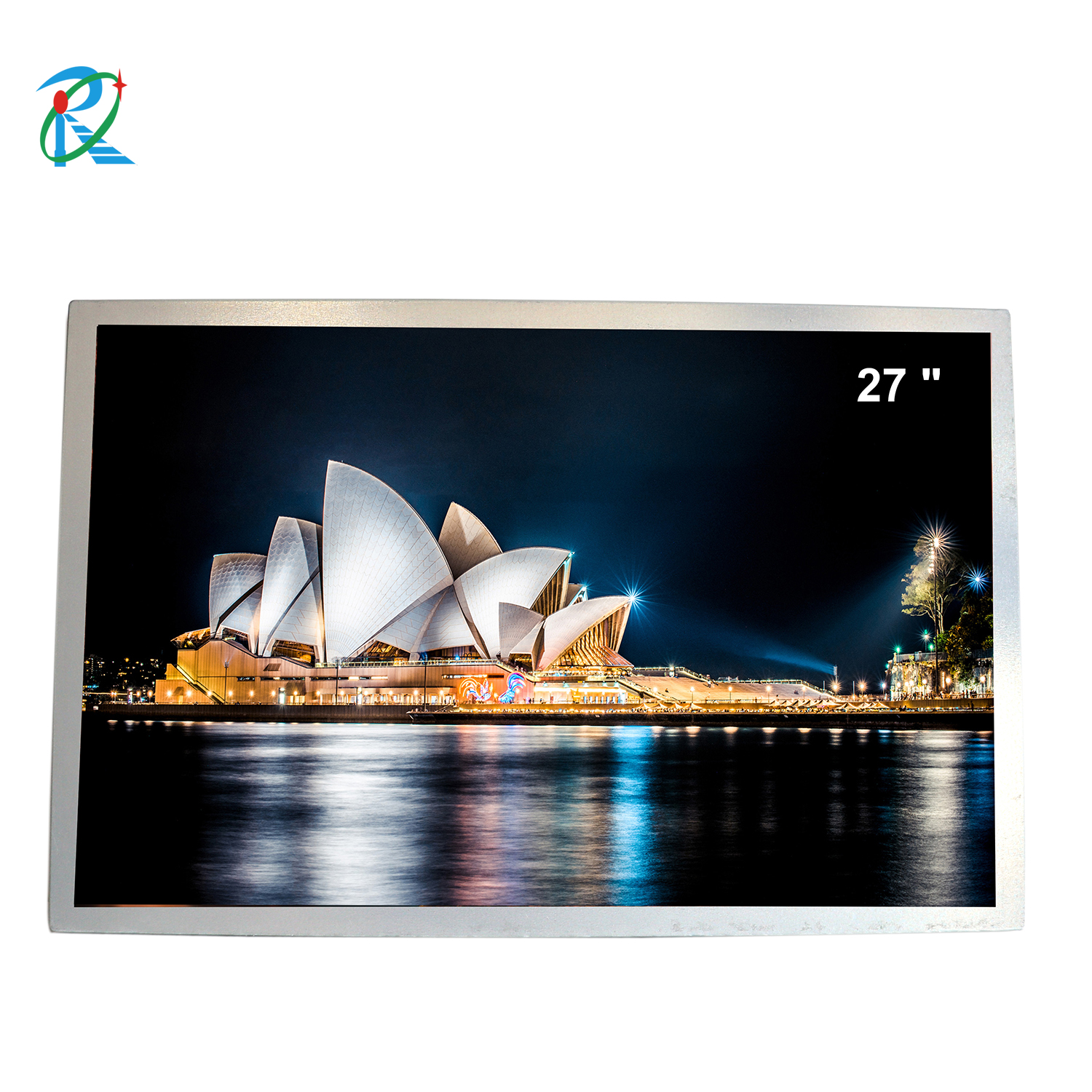 The technical parameters of the 27-inch 1000-nit high-brightness liquid crystal monitor are as follows:
Panel brand:RISINGLCD;Panel model
RS270ENT-EN20
Panel size:
27.0 inches;
Panel type:a-Si TFT-LCD, LCD module;
Number of pixels:
1920(RGB)×1080, FHD, 81PPI;
Pixel layout:
RGB vertical bar
Display area:
597.888(W)×336.312(H) mm;
Viewable area:
601.9(W)×340.4(H) mm;
physical dimension:
611.5(W)×355.8(H) ×13.5(D) mm;
Surface treatment:
Matte (Haze 25%), Hard coating (3H);
Panel brightness:
1500 cd/m² (Typ.);
Contrast:
1000:1 (Typ.) (TM);
Viewing angle:
89/89/89/89 (Typ.)
(CR≥10);Operating mode:
ADS, normally black display, transmissive;
Best perspective:
Full view;
Reaction time:14 (Typ.)(G to G)
Display color:
16.7M, 99% sRGB;
type of light source:
18S4P WLED, 30K hours, without driver;
working frequency:
60Hz;
touch screen:
No touch
Panel weight:
3.49Kgs;
Panel application
Signal interface:
LVDS (2 ch, 8-bit), 30 pins, connector
Drive screen voltage:
5.0V (Typ.);
working environment:
Working: 0 ~ 50 °C; Storage: -20 ~ 60 °C;
Place of Origin: Shenzhen, Guangdong, China.