As a cutting-edge product in the display industry, LCD technology is also developing and innovating, and the LCD screen is in short supply. For outdoor display requirements are also gradually strict, due to the wide use of LCD module high temperature resistance and visibility requirements are becoming higher and higher, ordinary brightness LCD screen can not meet the requirements of color and picture saturation, the emergence of the highlight display can just solve this problem.

The highlight display adopts side-in backlight mode to reduce the problem of high power consumption of the screen itself. The aluminum alloy shell greatly increases the heat dissipation function, realizing low power consumption and low heat, thus increasing the service life of the LCD panel.
Risingstar 55 "outdoor high brightness LCD screen has the advantages of low power consumption, good heat dissipation performance and long service life. Aluminum alloy shell, side into the backlight, brightness can achieve 1000-5000 nits, LG panel, good stability, clear picture, is the first choice for outdoor display. 55 inch LCD panel can be used for outdoor billboards, bus stops, gas stations, hotels, window display, outdoor and semi-outdoor advertising display.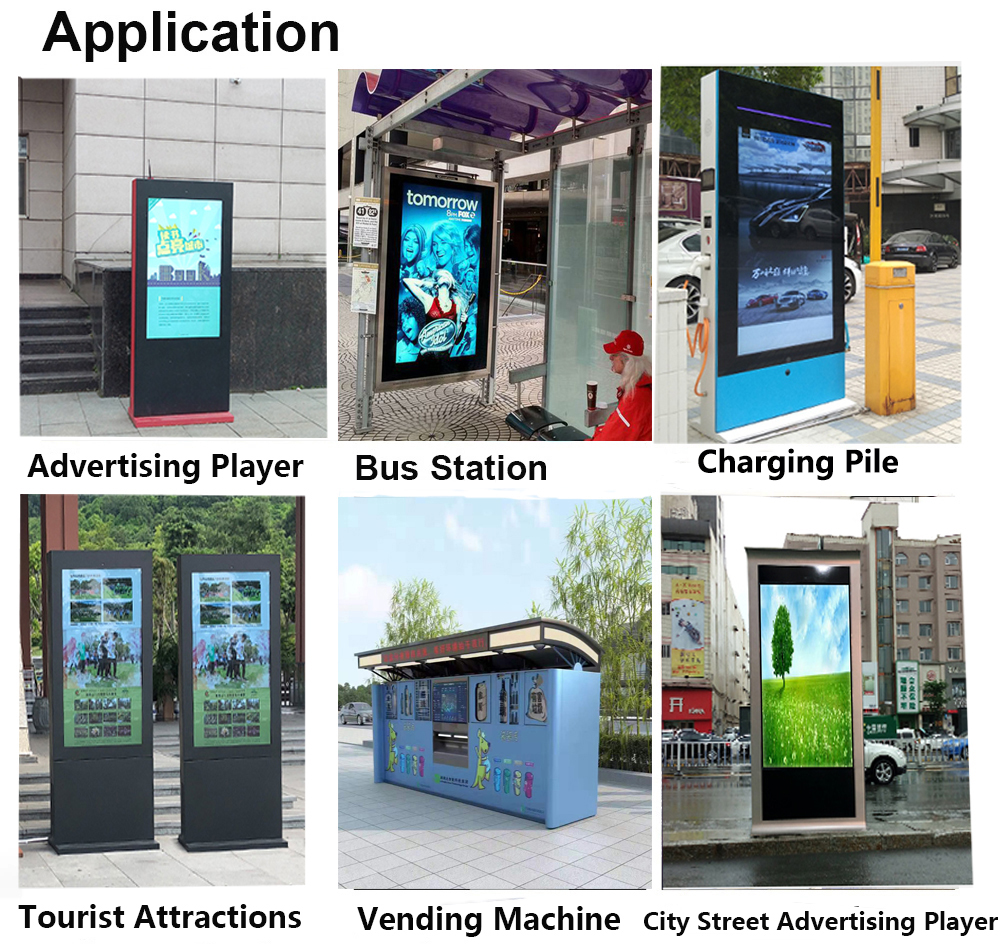 | | |
| --- | --- |
| Size | 55 inch |
| Panel item | RS550ENT-N05 |
| Panel type | a-Si TFT-LCD |
| Display mode | IPS,Normally black.Transmissive |
| Pixels | 1920*1080, FHD |
| brightness | 500-5000cd/m2 |
| Constrast Ratio | 1200:1 |
| View angle | 89/89/89/89 (Min) |
| View area | 1209.8*680.6mm(H*V) |
| Dispaly area | 1209.6*680.4mm(H*V) |
| Outline Size | 1242.1*718*40mm(H*V*D) |
| Working freqyency | 60Hz |
| Respone Time | 6ms |
| Working temperature | 0- 50゚C |
| Storage Temperature | -20 - +60゚C |
| Display ratio | 16:9 |
| Display color | 16.7m/1.7B |
| Surface Treatment | Haze 3%,hard coating 2H |
| Weight | 17.7kgs |