These RisingLCD A frame LCD boards are powered by a rechargeable battey, display sizes are available from 32 inch to 55inch. they are designed to be lightweight and portable, without cable trouble, it can be easily moved and repositioned as customer needed. with IP65 waterproof/weather-resistant enclosures for outdoor use.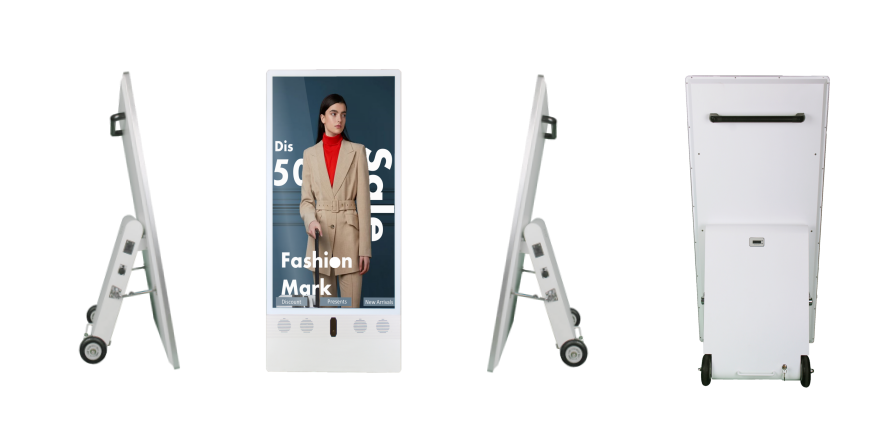 The battery-powered feature allows the A-frame to be placed in areas where there is no electrical outlet available, making it more versatile than other types of digital displays. They can be programmed to display different content at different times of the day, which makes them a versatile tool for businesses to showcase their promotions, events, and products.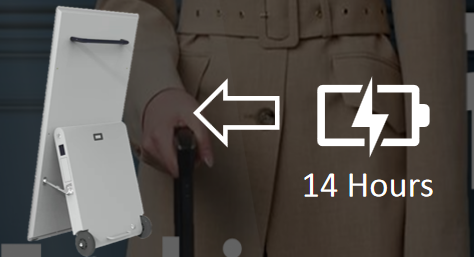 Advanced locking mechanism for simpler operation, ensuring the stability and safety of the display.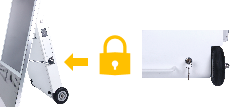 Six colors aluminium alloy frame, high-strength metal housing, and front tempered glass panel, provide a solid backing and guarantee for display operation environment and service life.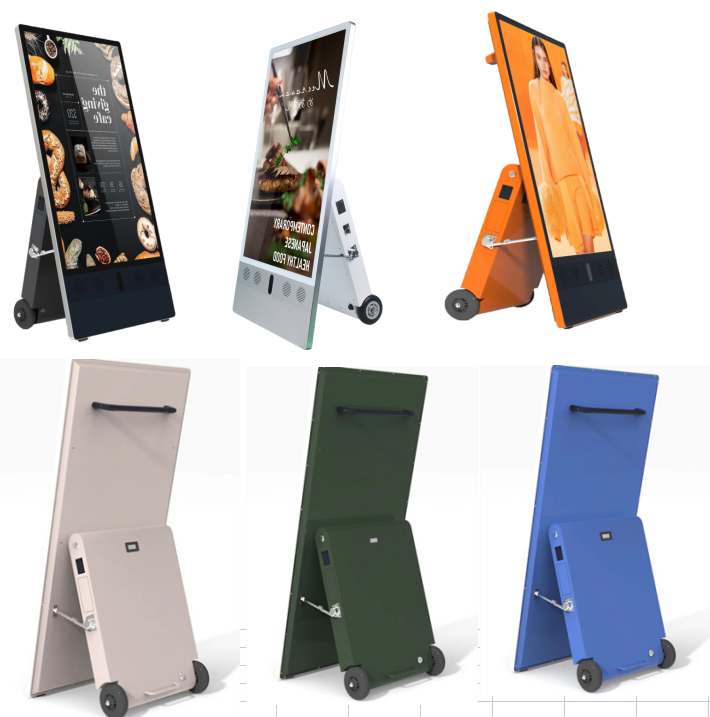 Hot Tags: 43 inch Outdoor Battery powered digital LCD display A-Frame board, manufacturers, suppliers, factory, Customized