RisingLCD outdoor floor standing LCD display is designed to operate in any outside environment, and the image and contents can be seen even in the directly sunlight. This outdoor LCD display has a internal environment environmental control system that maintain the long lifetime of the sign system, it is ideal for the outdoor advertising use.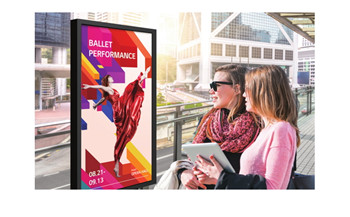 Outstanding high bright and Fresh picture quality

3000nits brightness and high resolution make this outdoor floor standing LCD display the contents and images vividly and stands out in any commercial location, you can experience superior pictures quality and optimized visibility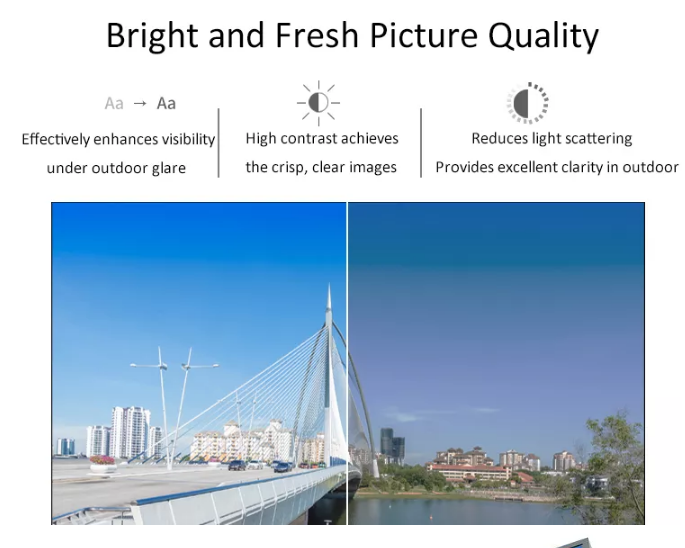 Smart brightness control
The built-in auto-brightness sensor adjusts backlight brightness according to the surrounding brightness to save power energy and protect your eyes.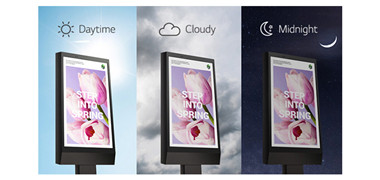 Blackening Defect Free
Most residential and commercial screens will blacken or result in isotropic failure when the LCD panel overheats. Our outdoor sunlight readable digital signage LCD display is equipped with a high-temperature LCD panel capable of withstanding temperatures up to 110˚C (230°F) without blackening – crucial for direct sunlight applications.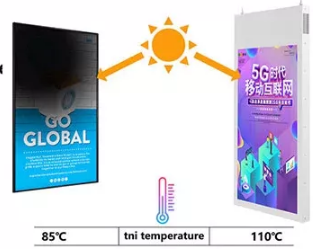 All-aluminum structure design,

We use almuinum alloy structure that is high thermal conductivity to maximize heat transfer, reduces the overall operation temperature, it is ideal to use in a higher environment, the heat dissipation is four times that of the ordinary metal structure.
.

Conformal Coating
This outdoor LCD display can be often unavoidably exposed to dust and water during maintenance, conformal coating on every major circuit board eliminates such troubles by protecting it against dust, iron powder, humidity, etc.
Manage content easily and efficiently

Web Monitoring (Control Manager)
This web-based monitoring solution is user-friendly and allows the user to be at ease. It enables the user to have full access anywhere at anytime from their mobile phone while having access to both current and past data. It allows the user to monitor the unit, make adjustments, and control the unit remotely in real time.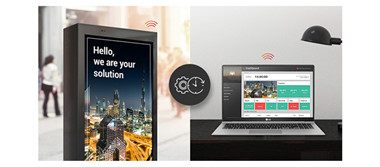 Hot Tags: Direct supply 43 inch outdoor floor standing LCD display for advertising, manufacturers, suppliers, factory, Customized