21.5 Inch wall mounted high brightness advertising Lcd screen
RisingLCD high brightness wall mounted LCD screen are available size from 21.5 inch to 98 inch, thin and slim design for wall mounted LCD screen, they are equipped with a commercial grade LCD panel and RisingLCD customized LED backlight, the high brightness can achieve 2000nits that make the display could be readable even under directly sun light, And have the ability to constant use 24/7 for over 50,000hours.
Product performance description
Ultrathin wall hanging advertising machine
HD picture quality
Supports horizontal and vertical screens,
Remote control
Wireless WIFI
Supports any split screen mode
Thanks to using a matrix with IPS/MVA technology, this wall mounted advertising LCD screen is readable from any angle. There is no gray scale inversion effect which is a normal feature of popular TN matrixes. A decrease in contrast when increasing the viewing angle is also significantly lower. Superior image quality and color depth at 178 degree ultra-wide portrait orientations. It does not produce image distortion and minimizes color shift when viewed from different angles,
it provides clear images and instantly optimizes screen color and brightness
.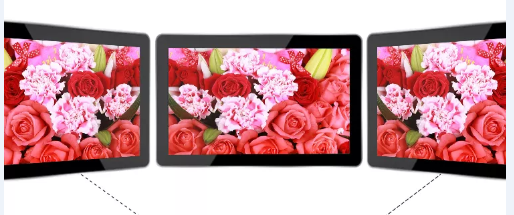 This stylish, slim, and ultra-bright single screen window display is the ideal tool for all types of businesses to create an impact and to grab the attention of by passers.

Smart multi split screen
Free to set up split screen, multicast on a machine, video, picture and information in the same screen.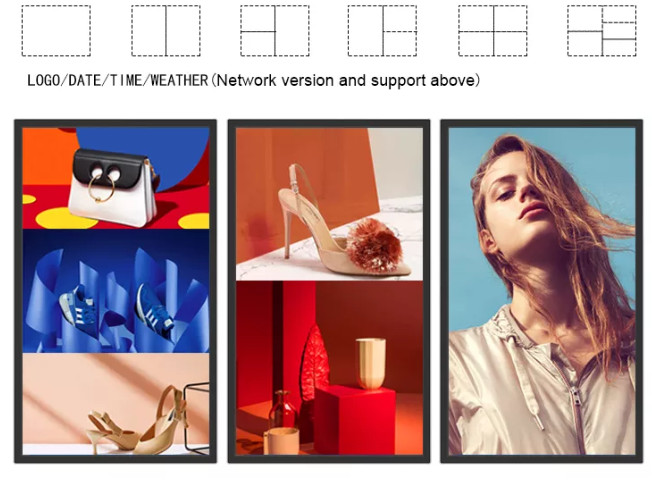 Web Monitoring (Control Manager)
This web-based monitoring solution is user-friendly and allows the user to be at ease. It enables the user to have full access anywhere at anytime from their mobile phone while having access to both current and past data. It allows the user to monitor the unit, make adjustments, and control the unit remotely in real time.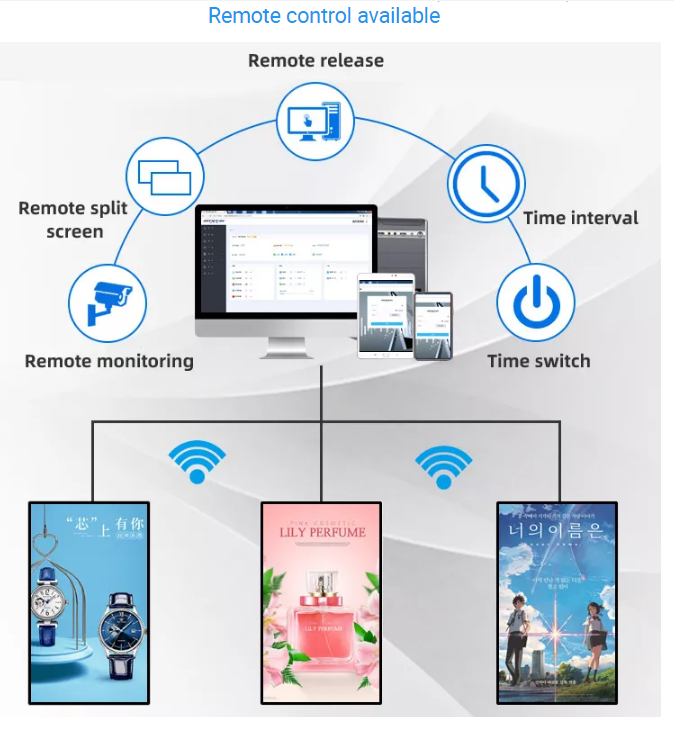 Our wall mounted advertising LCD screen are situated outdoors or in store windows, it is the ideal tool for all types of businesses to create an impact and to grab the attention of by passers.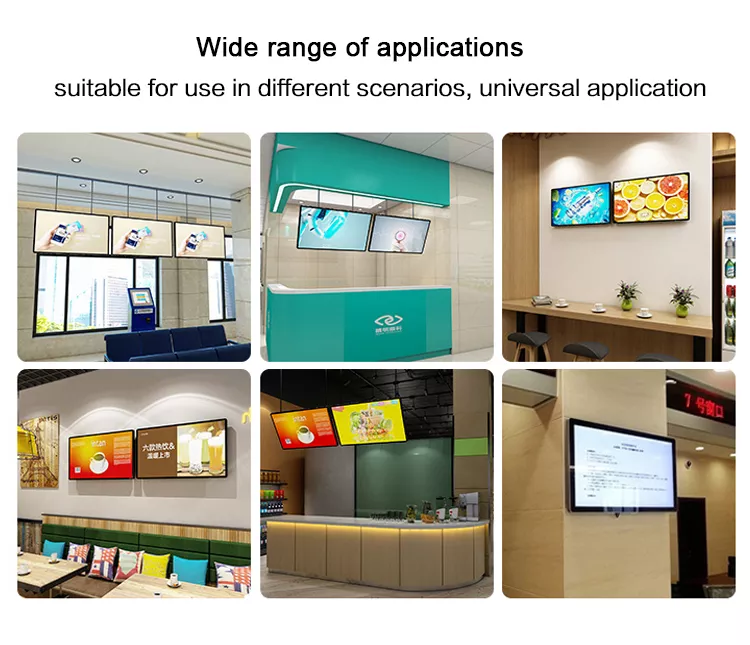 Hot Tags: 21.5 Inch wall mounted high brightness advertising Lcd screen, manufacturers, suppliers, factory, Customized