RisingLCD high brightness window facing display are available size from 43 inch to 75inch, and it is designed for shopfront window. They are equipped with a commercial grade LCD panel and RisingLCD customized LED backlight, the high brightness can achieve 1000nits to 5500nits they particularly suit installation for venues where directly sunlight / high ambient light presents an issue.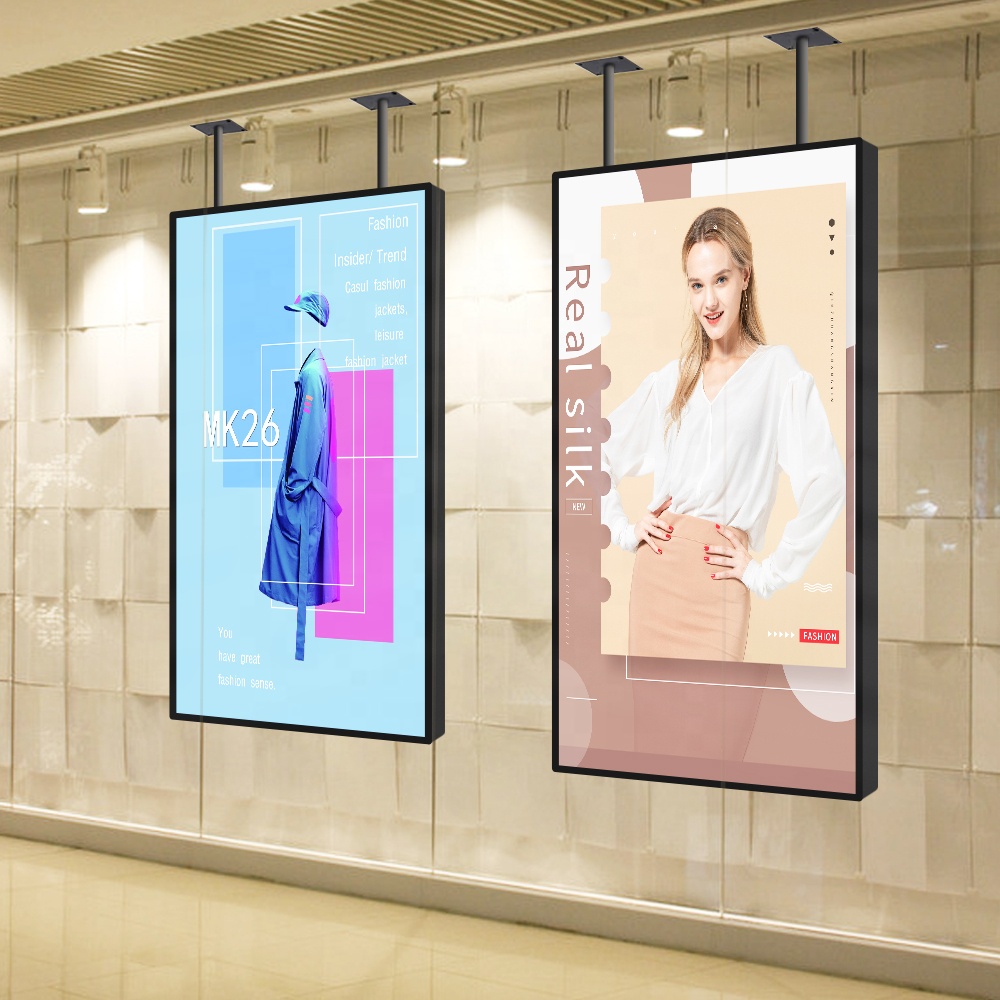 RS430ENT-N20 Main features
1.Full viewing angles,
Thanks to using a matrix with IPS/MVA technology, all our sunlgith readable window facing displays feature wide 178° viewing angles. This makes them suitable for both portrait and landscape orientation
2.Make Your Content Stand Out beyond Window with the Outstanding Visibility
All our sunlight readable window facing display are incorporated with a quarter wave plate(QWP) polariser, that prevents the backout effect when viewers are wearing polarised glasses, the backout effect is commounly seen with polarised glasses on standard type LCD outdoor video monitors mounted in portrait orientation.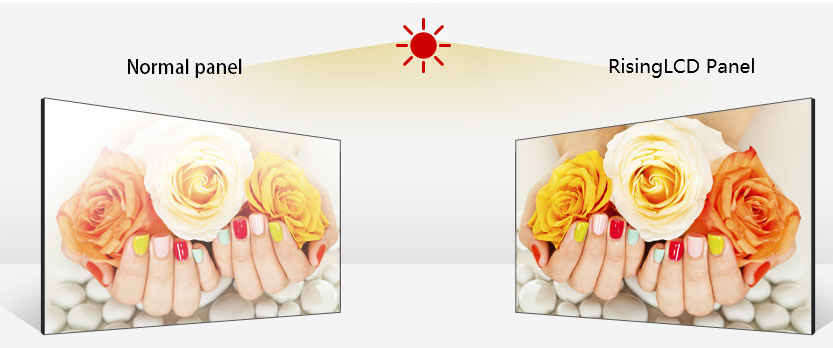 3. Smart brightness control
The built-in auto-brightness sensor adjusts backlight brightness according to the surrounding brightness to save power energy and protect your eyes.
4.Blackening Defect Free
Most residential and commercial LCD panel exposed to directly sunlight will blacken or result in isotropic failure. RisingLCD high brightness window facing displays are equipped with a high-temperature LCD panel capable of withstanding temperatures up to 110˚C (230°F) without blackening – crucial for direct sunlight applications.
5. Low noise
Low noise design, applicable for window environment
Sound below 25dB is as quiet as the recording studio
Hot Tags: 43inch sunlight readable window facing display for USA, manufacturers, suppliers, factory, Customized