RS2150ENT-N10T is a industrial touch LCD monitor, this provide high brightness and sunlight readability, powerful, compact, rugged and energy saving.
This industrial touch LCD monitor is completely and easily configurable, boast advanced thermal management and with an all aluminum frame, and are combat-proven and field tested to withstand shock and vibration, extended temperature range and extreme environments.
It is ideal for digital factory, transport, marine, retail and medical device.
RS2150ENT-N10T industrial touch LCD monitor Main features
• 1920x1080 high resolution, 16 : 9 aspect ratio
• Projective capacitive multi-touch or single-point resistive touch
• High brightness 1000cd/m2 with long-life LED backlight
• Front IP65 compliant flat panel monitor
• Automatic backlight adjustment through a built-in ambient light sensor
• VGA, HDMI, and DVI with multi-signal inputs
•Excellent price-performance ratio
•100% tested and high quality
• Easy to maintain
• Fast shipment
Panel Mount Monitor, Embedded Mount Monitor
The most polular installation ways for most application is mounted montors, embedded monitor, our RS2150ENT-N10T industrial touched LCD monitors with ultra-thin front bezels, suitable for embedding into other equipment surface, such as electronical panels, dashboards, doors,machine, etc. Realizing a true-flat seamless design style.
The RS2150ENT-N10T industrial touch LCD monitor supports multiple software
This industiral monitor offers a true multi touch capabilities – up to 20 simultaneous point of touch, touch gesture recognition – write with the pen and erase with your palm, fast touch response time, as well as easy to use and intuitive Android-based built-in software.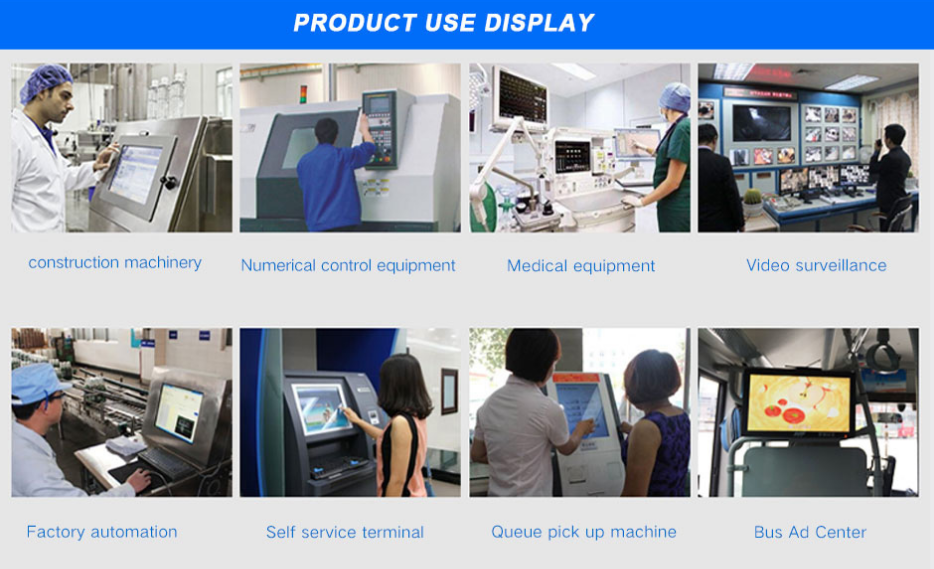 Hot Tags: 21.5 inch industrial touch LCD monitor with 1000 nits high brightness, manufacturers, suppliers, factory, Customized