50 inch floor standing touch screen with 3000nits high brightness
RisingLCD RS500ENT-N30 is a floor standing display that is charactered in a 10 points IR touch screen, 3000nits high brightness and 4000:1 contrast ratio, and 2560*1080 resolution.it is widely used to financial telecom service, advertisement show, industrial control, public query, self-service, E-education, display kiosk and games etc.
RisingLCD floor standing interactive kiosk is configured with touch screen that built-in light sensor technology that requires no minimum touch pressure, the infrared technology that easily to detect your fingers, styluses, golved hands, or other objuects. it is designed for speed, allowing smooth and swift movements on any application.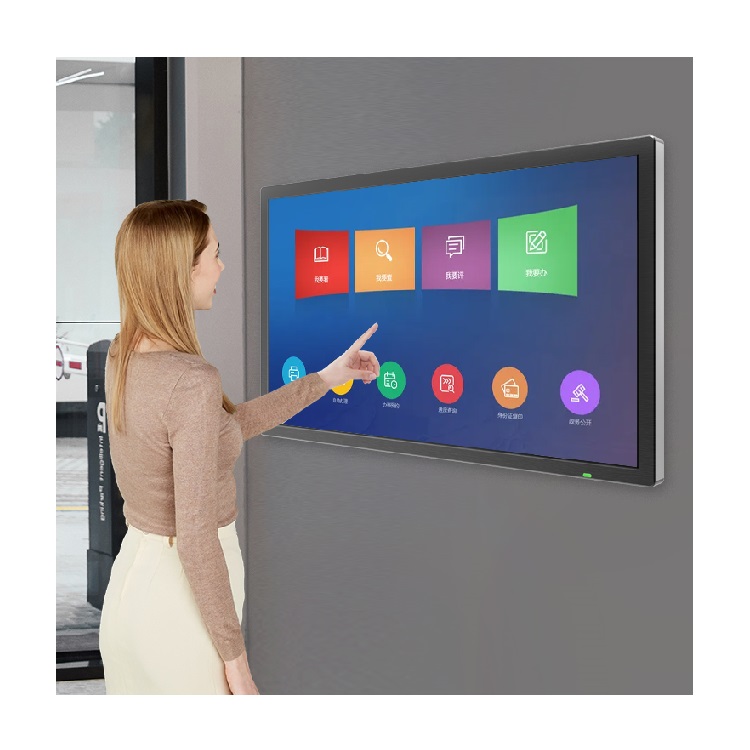 Touch screen is best way to engage the visitors, customers or potential customers to interact with the information and increase sales and enhance the image of any type of business. this floor standing lcd touch screen kiosk is perfect for both private and public organizations that looks to broadcast and share information with their visitors, customers or potential customers.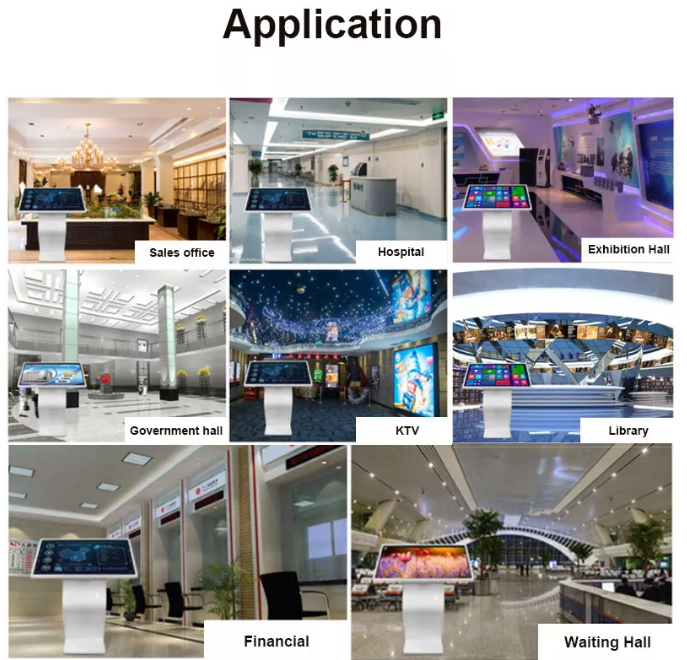 Contents managements system,
Built in Wifi, our floor standing touch screen supports remote management of many terminals through cloud software and realizes many tasks, for example, updateing and deleting, advertisement, publishing, and son on. Compatible with Windows/android and all the medial format system, easy operation.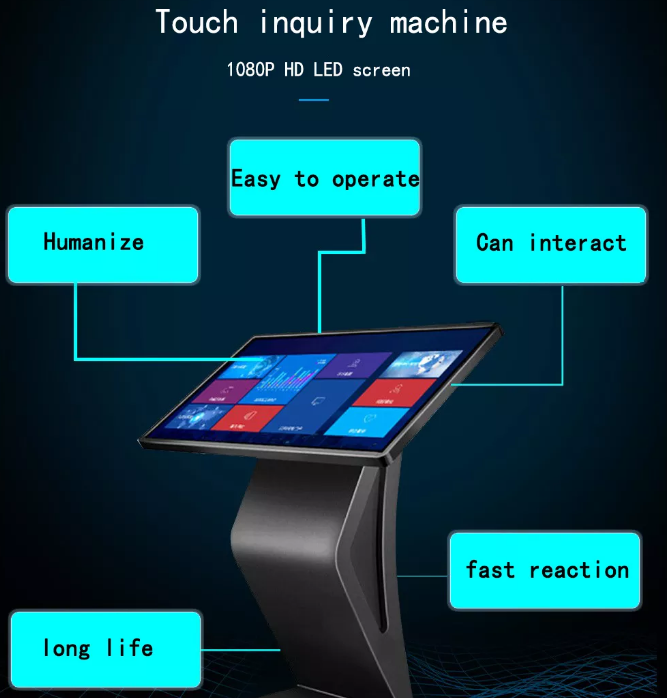 Main Feature
-10 points IR touch screen
-Support shockproof and dust proof function.
- Built in WIFI
- Supported system: Windows/android and all the medial format.
- Metal bodya with front access touch frame module.
- Available sizes: 32" 42" 50" 55", 65", 75"
- Installation way: Floor standing
With a floor standing, RisingLCD touch screen display kiosk is easily installed anywhere, no limits in the space.
 RisingLCD offers commercial digital touch screen displays in a variety of styles, including floor standing displays, kiosks, A-Frame signs, and wall-mounted displays. We also carry the necessary software for managing the on-screen content for your commercial signage display.
OEM and ODM are welcomed!
RisingLCD is a professional highlight LCD manufacturer from China, specializes in manufacturing and distributing all types of LCD module, LCD monitors, outdoor and indoor digital signage and goods are exported all of the world, could customize the products based on the customer needs with a competitive price, RisingLCD is your best choice!
Hot Tags: 50 inch floor standing touch screen with 3000nits high brightness , manufacturers, suppliers, factory, Customized