RisingLCD 49 inch high brightness LCD display is designed for shopfront window, they are equipped with a commercial grade LCD panel with RisingLCD customized LED backlight, the brightness can achieve 2000nits, and with the slim and thin design, it is ideal for US window shop display to advertise and prompt brand and attract people for shopping.
LCD high brightness Window Facing Display
The commercial grad high brightness display is designed for 27/4 usage, offering high contrast, excellent color reproduction with a backlight producing a high brightness display of 700nits to 4500nits.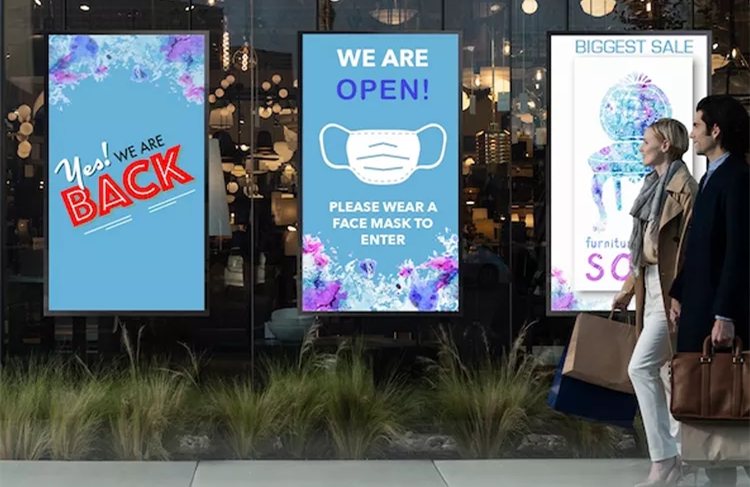 Full viewing angles,
Thanks to using a matrix with IPS/MVA technology, our high brightness display is readable from any angle. There is no gray scale inversion effect which is a normal feature of popular TN matrixes. A decrease in contrast when increasing the viewing angle is also significantly lower. Superior image quality and color depth at 178 degree ultra-wide portrait orientations. It does not produce image distortion and minimizes color shift when viewed from different angles, it provides clear images and instantly optimizes screen color and brightness.
Outstanding visibility high brightness
With a great brightness of 3500nits, our window facing display are well equipped to make the contents and images vividly stand out in any commercial location, you can experience superior pictures quality and optimized visibility.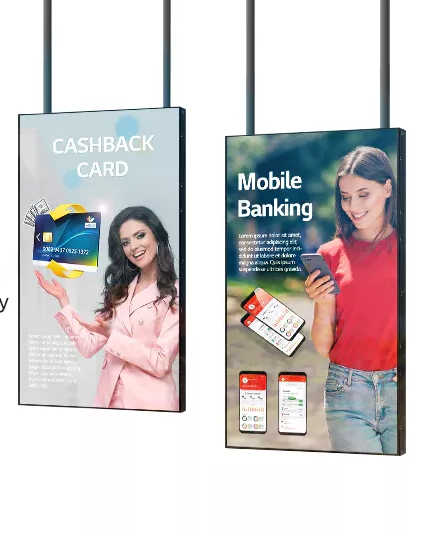 Smart brightness control
The built-in auto-brightness sensor adjusts backlight brightness according to the surrounding brightness to save power energy and protect your eyes.
Hot Tags: 2000 nits high Brightness 49inch window facing display for US, manufacturers, suppliers, factory, Customized