27 inch wall mounted advertising window facing player
RS270ENT-N15 is a 27 inch wall mounted digital signage window facing player that adopt LG ultrafine display that ulta-fine 5k display screen is 50% larger than the 4k display and the brightness increase to 1500nits after RingLCD customized, this wall mounted window facing player are welcomed by restaurants/Banks/Digital Shops/Phone Shops/Hospitals/Subways/etc.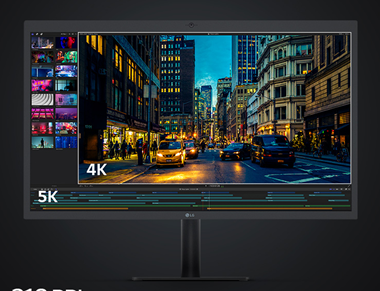 With many years industry leading experience in the superior design and manufacturing, RisingLCD wall mounted advertising window facing player have the energy saving feature, that integrate a high sensitive sensor, and detects ambient level of light and adjust brighness of the player automatically.
This window facing player boasts a 1500nits brightness along with a new anti-glare surface that allows for efficient readability when ambient light is present and is ideal for 24/7 advertising in Retail, Transportation, Financial and Healthcare environments.
With the additional thermal protection, 27 inch wall mounted advertising window facing player allows the audio, video or image to playback via USB or SD card,Industrial-strength, premium-grade panel all day, the self-diagnostics and fan-based technology allows for 7/24 operation.
The wall mounted window facing player are optimized for customers with customized mounting holes and different brightness, both horizontal and vertical screens mounted way, to meet your business needs.
OEM and ODM are welcomed!

RisingLCD is a professional highlight LCD manufacturer from China, specializes in manufacturing and distributing all types of LCD module, LCD monitors, outdoor and indoor digital signage and goods are exported all of the world, could customize the products based on the customer needs with a competitive price, RisingLCD is your best choice!
Hot Tags: 27 inch wall mounted advertising window facing player , manufacturers, suppliers, factory, Customized