43 inch RisingLCD double side High brightness window-facing Display 4000 nits
RS430ENT-ND40 is a 43 inch double side high brightness window-facing display which is equiped with AUO screen model P430QVR01.0 that characterizes with a high brightness of 4000 cd/m², a great resolution 3480(RGB)*2160 (UHD) 68PPI, and 4000:1 constrast ratio,
This double side hight brightness window facing display is adapted Circular Polarization Technology (Quarter Wave Plate, QWP) technology, so the content on the display is clearly visible even when customers wear polarized sunglasses
The brightness of this double side window-facing display can be automatically adjusted according to the environment through the built-in ambient light sensor. Increase the brightness of the screen to increase visibility when the environment is bright, and reduce the brightness when the environment is dark to achieve efficient power consumption.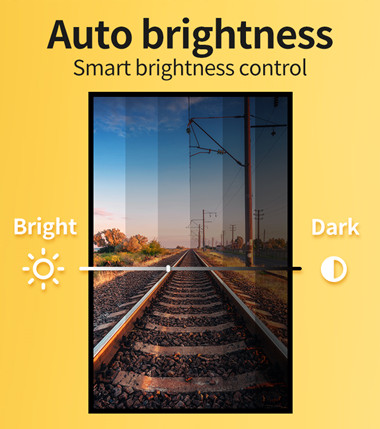 Due to the high brightness the content can be clearly presented even in sunlight. During the day, retailers can also attract shoppers to stop and even enter the store through clear contents and bright images in the window.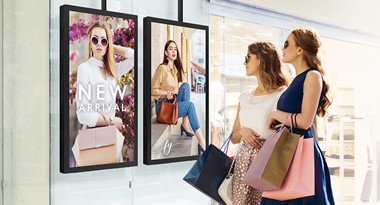 Double side high brightness window facing display can use the space to show your speical offers to your customers that already in your stores while pumping your advertising onto the buy passerage.
OEM and ODM are welcomed!
RisingLCD Advantage:
OEM/ODM is acceptable!
Small MOQ is acceptable!
Competitive price!
Fast Delivery time!
RisingLCD is your best choice!
Hot Tags: 43 inch RisingLCD double side high brightness window-facing Display , manufacturers, suppliers, factory, Customized