75" high brightness window facing hanging display 2500 cd/m²
RS750ENT-ND25 is a high bright window-facing display, size 75inch, brightness is 2500 cd/m²
This display is equiped with BOE original screen model DV750QUM-N00, that characterizes with a great resolution 3480(RGB)*2160 (UHD) and 1200:1 constrast ratio, the highlight display is applied in the window of the retail store for product publicity and display, we strongly to recommend this big size 75 inch hight brightness window facing hanging display to you.
RisingLCD hight brightness window facing display adopt Hi TNI technology that keep the liquid crystals in the display themselves from changing the state of their aggregation under the affect of the sunlight and tempeatures.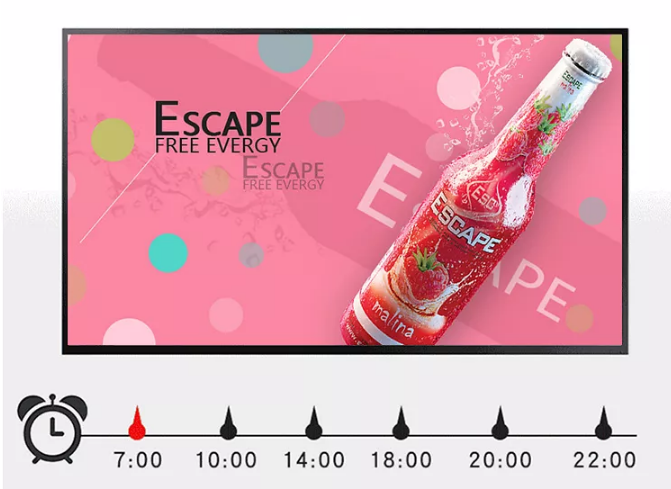 Multiple split screens
Intelligent split screen with multiple split screen modes, playing multiple content more easily, also the dual screen support synchronizition display on double side.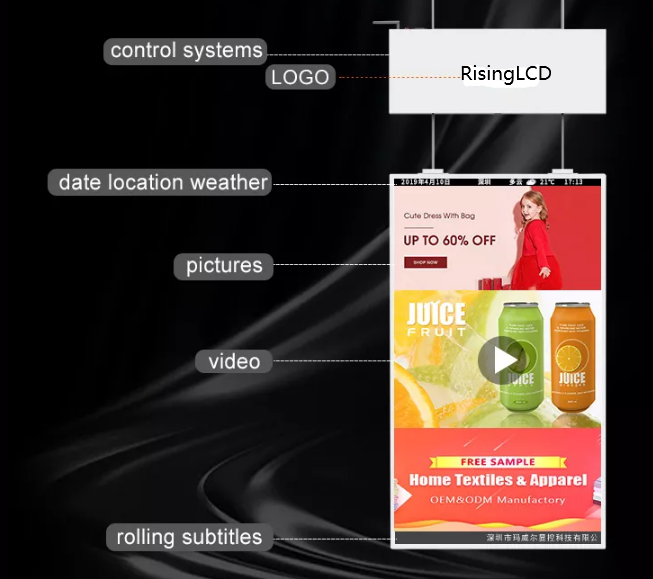 Windows/android operation system,
Compatible with windows/android operating system, remote control and time switch support. U disk plug and play supported, the U disk content can be recognized and played automatically, support images, videos, texts, etc.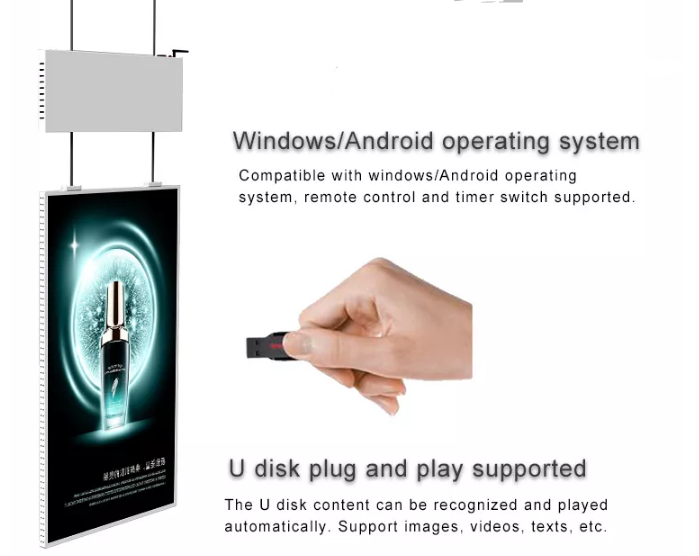 This display support the hanging installation, save your space and stay away from crowing, landscape and portrain are availabvle.
OEM and ODM are welcomed!
RisingLCD is a professional highlight LCD manufacturer from China, specializes in manufacturing and distributing all types of LCD module, LCD monitors, outdoor and indoor digital signage and goods are exported all of the world, could customize the products based on the customer needs with a competitive price, RisingLCD is your best choice!
Hot Tags: 75" high brightness window facing hanging display 2500 cd/m², manufacturers, suppliers, factory, Customized