RisingLCD open frame monitor is designed to be easily integrated into game machine, security monitor, or kiosk or replacing your existing defective LCD screen, no technical skills requirements.
RS215ENT-N15 is a open-frame that is with equipped with BOE origial panel, 1920*1080 resolution, and 1500:1 contrast ratio and 16:9 aspect Ratio, and wide industrial operation temperature, -20 ~ 80 °C and with RisingLCD customized LED backlight, its brightnesss can achieve 1000nits, it is ideal for the broadcast monitor, medical monitor, industrial automation LCD monitor, surveillance system, ticket kiosk and so on.
21.5 inch Open Frame LCD Monitor Key Features,
**Special designed for easy integration into industrial machine and kiosks.
**21.5 inch of versatile screen size
**Built-in Touch screen
**Wide industrial operating temperature range
**Built with WIFI and Ethernet(lan) internet connection
**The brightness can be customized to 100nits, 1500nits, 2000nits
PCAP touch screen technology
This open frame monitor is built in a touch screen that use the PCAP touch technology, that not easy to touch by mistake, precise positioning, high light transmittance and clarity, lets you take advantage of touch features and navigate web pages, flick through photos, paint and play games - all with your finger tips, that is suitable for various commercial and industrial environments,
Wide Industrial operating temperature range, from -20°C to 80°C*
RisingLCD open frame monitor can operate in a stable and failure-free way for a long period within wide range of temperatures from -20°C to 80°C* which results in fewer constraints for outdoor installation. thanks to such option, it may be successfully applied, e.g in transportation and automotive industry, or testing machine.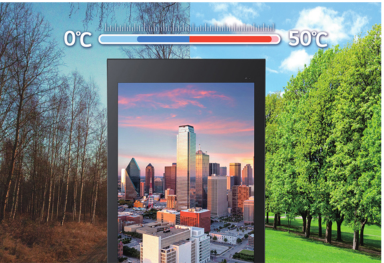 Support Wifi and Bluetooth
Our open frame touch screen monitor supports Bluetooth to wirelessly connect to various device, such as keyboard, mouse, speaker and so on. It is r ecommended to building a hybrid environment, so that the people can have a online or offline meetings or classes with ease.
High Brightness
With a great brightness of 1,500 cd/m², our open frame touch screen display can clearly deliver contents and information, and attract people attention, which is the ultimate display for outdoor visibility.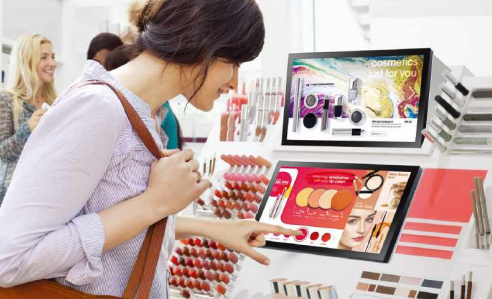 OEM and ODM are welcomed!
RisingLCD is a professional highlight LCD manufacturer from China, specializes in manufacturing and distributing all types of LCD module, LCD monitors, open frame monitor, outdoor and indoor digital signage and goods are exported all of the world, could customize the products based on the customer needs with a competitive price, RisingLCD is your best choice!
Hot Tags: 21.5 inch Open Frame LCD Monitor - 1500 nits high brightness, manufacturers, suppliers, factory, Customized