RS550NET-N05 1920*1080(RGB) 55 inch High Brightness 500-5000nits HD LCD Screen For Outdoor TV Show,Low power,Industrial grade lcd panel,Accept to customized.
Product frature as below:
1.Fully modular design, easy to install and maintain; safety glass, explosion-proof radiation, high light transmission, zero UV High brightness LCD screen 500-5000nits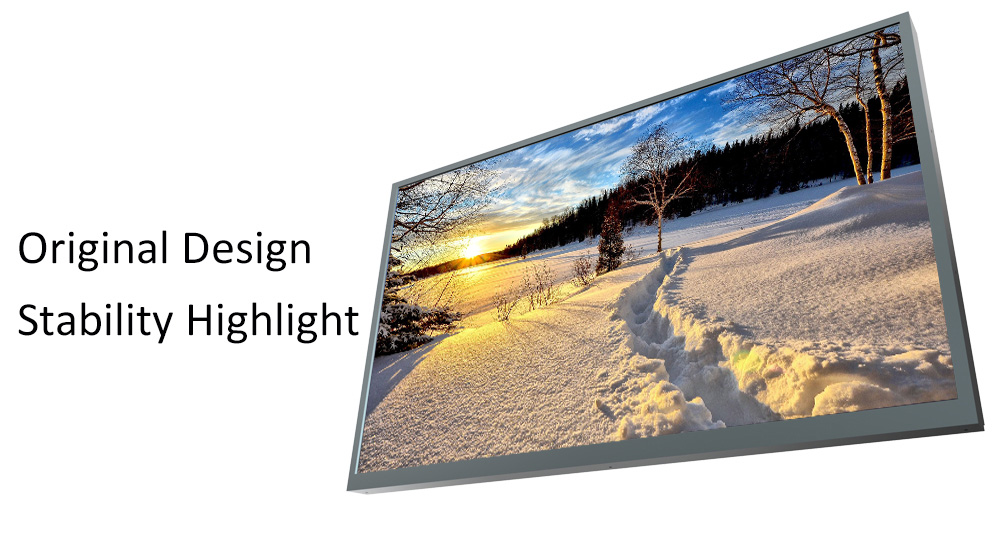 2.Optical System Design
LED backlight, environmental protection and energy saving; Automatically dimming according to ambient brightness;The world's leading short-range wide-angle LED lamp beads; It has higher luminous efficiency and is more energy efficient. The brightness of indoor screen is different from that of outdoor screen. Highlighting is not the only requirement in the complex indoor light source. If the illumination environment suddenly darkens, a screen which can automatically adjust the brightness according to the environment can make the viewer not hurt because the brightness of the screen is too high under the premise of conveying information. Flexible change between high brightness and low brightness is the most important requirement for indoor screen

3.Risinglcd Advanced Color Management Solution provides more detailed color management options that users can use automatically Or fine-tune the color manually. The direct-lit design has a brightness uniformity of over 90% from 3000 to 5000 nits. The color saturation is high, the picture is clear, and the picture quality is fine.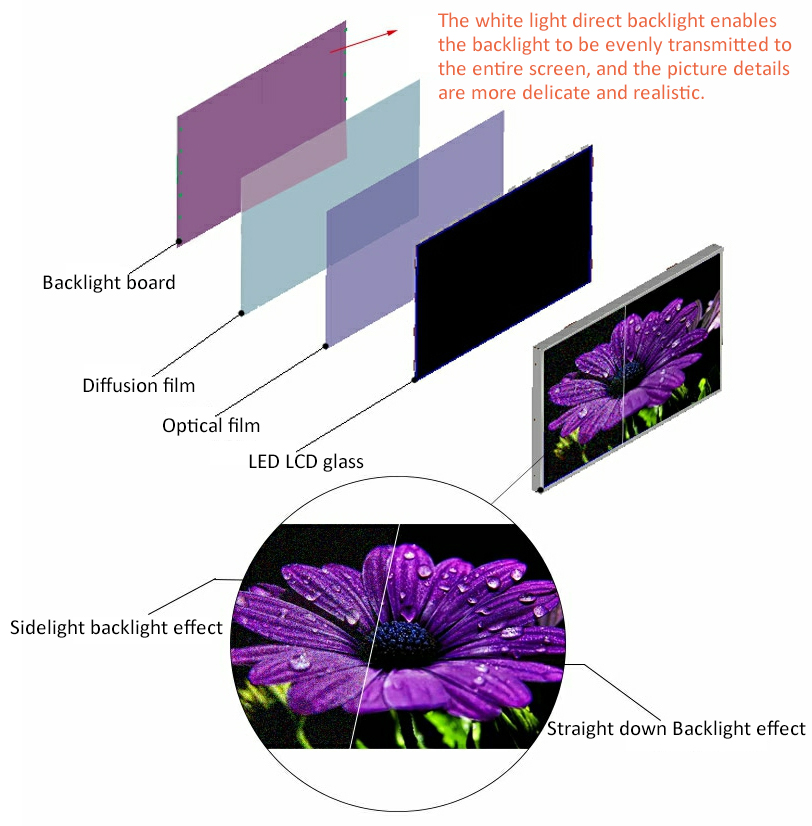 Hot Tags: 1920*1080(RGB) 55 inch High Brightness 500-5000nits HD LCD Screen For Outdoor TV Show, manufacturers, suppliers, factory, Customized